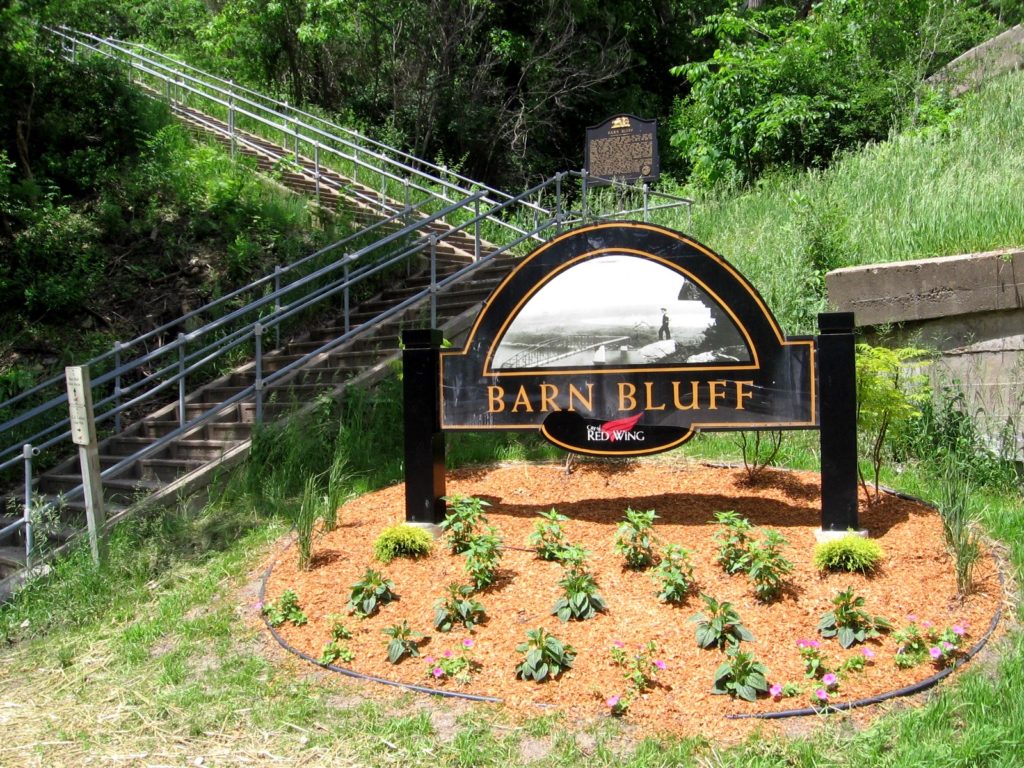 Our November feels more like September, maybe that means December will feel more like October?  Can always hope, but I do enjoy a white holiday season.  Either way, the change of seasons are one of the best reasons for living here.  If hiking is something you enjoy, then the Red Wing area offers some great options. Are you hoping for a view to reward you at the end of the hike?  The Barn Bluff hike offers a view of the Mississippi River on one side and Red Wing on the other.  You can find the trail map here.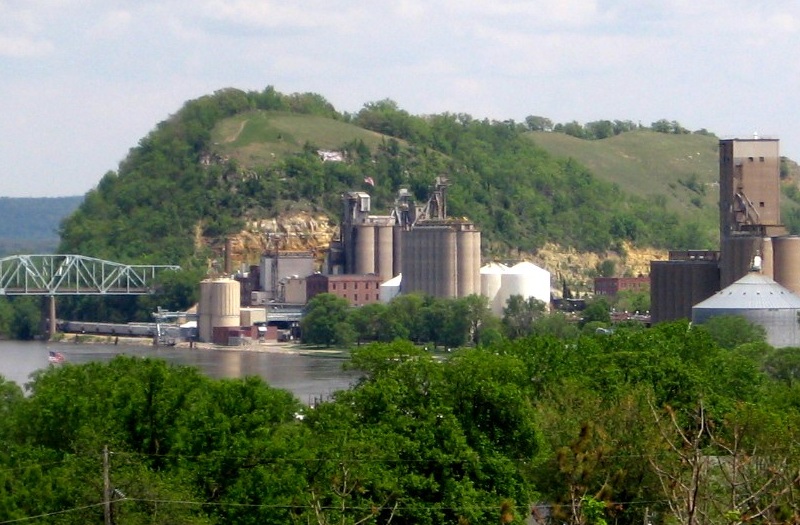 Prairie Trail (Moderate) – This trail runs along the summit of the entire bluff and must be accessed by hiking the South Trail. On both ends of this trail there are scenic overlooks which offer magnificent views of the area. Due to vertical cliffs: Caution should be taken at both scenic overlooks, especially the East Scenic Overlook. Trail Lengths as follows:
from West Scenic Overlook to East Scenic Overlook – .55 miles

Midland Trail (Moderate) – This primitive trail runs parallel to the South Trail and offers an alternative route along the south base of Barn Bluff.

South Trail (Easy/Moderate) – – This trail starts at the Main Park Access and leads to the Prairie Trail. The trail runs along the southern edge of the bluff before rising to the summit on the new Kiwanis stairway, which runs along the eastern edge of the Linne Quarry. This trail is the easiest way to reach the summit of Barn Bluff. Trail Lengths as follows:

to Linne Quarry/Kiwanis New Stairway – .43 miles
to East Scenic Overlook – .83 miles
Carlson Lime Kiln Trail (Dead End) – .30 miles round trip. Rock climbing on the Kiln Structure is strictly prohibited. Violators will be prosecuted.