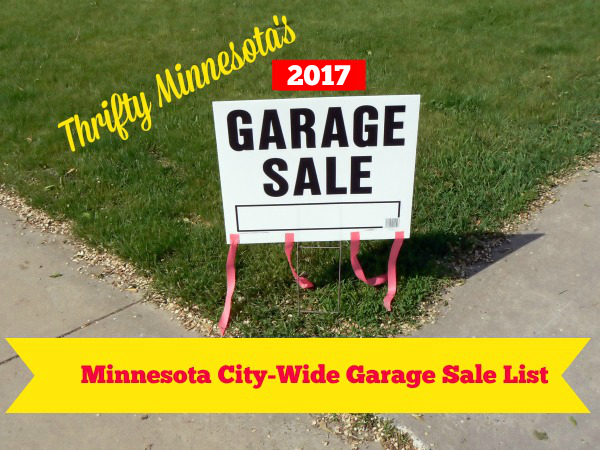 2017 Minnesota City Wide Garage Sales List
NOTE: This is a ROUGH DRAFT of the final list. I have only worked my way through about the middle of May and am still waiting for confirmations on many of the dates for sales up through that time. I'll keep on working on the list over the next few weeks. If you know of any confirmed sale dates that I have not yet listed, please let me know by leaving a comment here or e-mail me (or leave a comment here) and I will get it added to the list.
I have had SO MANY emails and Facebook messages for the last few weeks asking about our annual list of Minnesota City-Wide Garage Sales that I figured it was time that I better get it started. This year marks the SEVENTH annual listing of city-wide, town-wide and neighborhood sales throughout the state of Minnesota! We greatly appreciate all of the people and organizations who come forward to provide us with information each year to help us put together this list.  It is a huge project that takes many hours of work! I'm happy to see so many people using the list and am honored by all your kind comments about it.
All of the sales below are those that I have been able to confirm the dates either via the city hosting the event, a local resident or a reader with information about the sale. If you have confirmed information of additional sales, please e-mail me (or leave a comment here) and I will get it added to the list.
Please help support this list by "liking" us on Facebook, subscribing to Thrifty Minnesota email updates, checking out our advertisers or telling your friends about Thrifty Minnesota.  Any help is appreciated!
APRIL
April 7, 8 – Plato
April 21 – Le Center
April 21, 22 – Madison
April 27, 28, 29 – Pierz
April 27, 28, 29 – Braham
April 28, 29 – Blue Earth
April 28, 29 – Dassel
April 28, 29 – Fairfax
April 28, 29 – Nicollet
April 28, 29 – Pine Island
April 29 – Appleton/Holloway
April 29 – Braham
April 29 – Cokato
April 29 -Grand Meadow
April 29 – Janesville
April 29 – Jonathan Neighborhood (Chaska)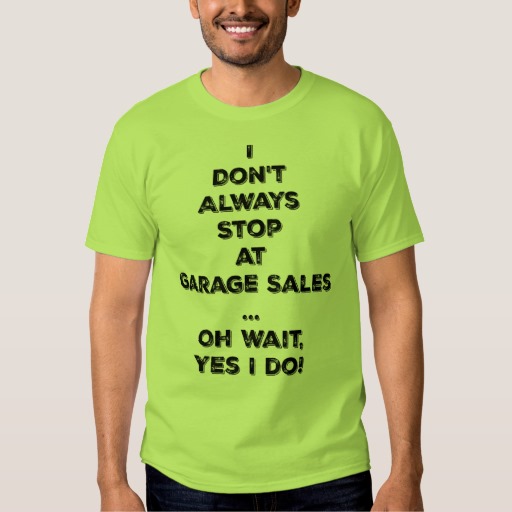 MAY
May 3, 4, 5, 6 – Oaks of Shenandoah Neighborhood Sale (Coon Rapids)
May 4, 5, 6, 7 – 100 Mile Garage Sale More Info
May 4, 5, 6 – Fairmont
May 4, 5, 6 – Gaylord
May 4, 5, 6 – Melrose
May 4, 5, 6 – Oakdale
May 4, 5, 6 – Sleepy Eye
May 4, 5, 6 – Springfield
May 5, 6 – Amboy
May 5, 6 – Avon
May 5, 6 – Caledonia
May 6 – Annandale
May 6 – Austin
May 6 – Belview (Maps at Cenex, Post Office)
May 6, 7 – Brownsdale
May 6 – Hutchinson
May 6 – Mora
May 6 – North Branch
May 6 – The Wilds of Sartell
May 8, 9 – Proctor (At Fairgrounds)
May 11, 12, 13 – Champlin
May 11, 12, 13, 14 – Osseo More Info and Map
May 11, 12, 13 – Stewartville
May 11, 12, 13 – Woodbury More Info
May 12, 13 – Lake Crystal
May 12, 13 – Mapleton
May 12, 13 -Menahga
May 12, 13 – Sauk Centre
May 12, 13, 14 – Wanamingo
May 12, 13 – Winnebago
May 13 – Albany
May 13 – Blooming Prairie
May 13 – Highview/Oakridge Neighborhood (Sauk Rapids)
May 13 – Johnsonville Neighborhood (Blaine) More Info
May 13 – Lonsdale
May 13 – New Prague
May 13 – Pine City
May 13 – Royalton
May 13 – Rush City
May 18, 19, 20 – Elko New Market
May 18, 19, 20 – St. Joseph
May 19, 20 – Esko
May 19, 20 – Jordan
May 19, 20 – Long Prairie
May 19, 20 – Mankato
May 20 – Clarks Grove
May 20 – Lafayette
May 20 – Lakeville More Info
May 20 – Spring Valley
JUNE
June 1, 2, 3 – Brooklyn Park (More Info/Maps)
June 1, 2 – Freeport
June 2, 3 – Finlayson
June 3 – Hayfield
June 3 – Victory Neighborhood (Minneapolis)
June 7, 8, 9 – Albertville
June 8, 9 – Princeton More Info
June 8, 9, 10 – Spring Lake Park
June 9, 10 – Adams
June 9, 10 – Flensburg
June 9, 10 – Lamberton
June 9, 10 – LeRoy
June 9, 10 – Shooting Star Scenic Byway (in cities along the Shooting Star Scenic Byway)
June 15, 16, 17 – Hamburg
June 16, 17 – Medford
June 17 – Tracy
June 22, 23, 24, 25 – Lewiston
June 23, 24 – Root River Trail Towns (Harmony, Preston, Fountain, Whalen, Rushford, Rushford Village, Lanesboro, Peterson, Houston) More Info
JULY
AUGUST
August 3, 4, 5 – Gaylord
August 18, 19 – Long Prairie
SEPTEMBER
September 15, 16 – Blue Earth
September 7, 8, 9 – Sleep Eye
September 29, 30 – LeRoy
OCTOBER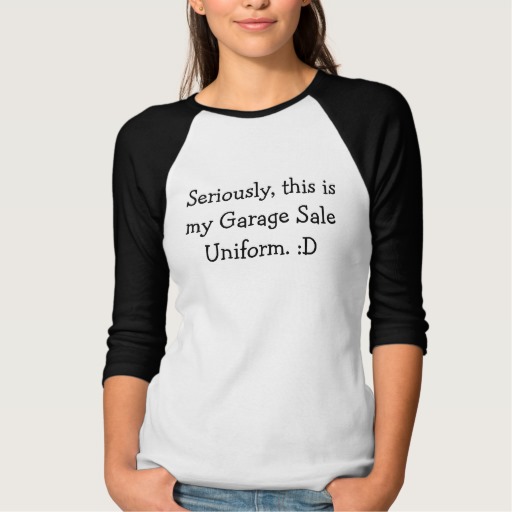 Large Charity Sales:
April 21, 22 – 15th Annual Rosemount High School Marching Band Garage Sale – Friday 4-8pm, Saturday 7am-4pm (High School Student Center)
May 4, 5, 6 – Benilde-St. Margaret's School More Info
September 16, 17 – North Oaks Rummage Sale supporting Children's Hospitals and Clinics of Minnesota More Info