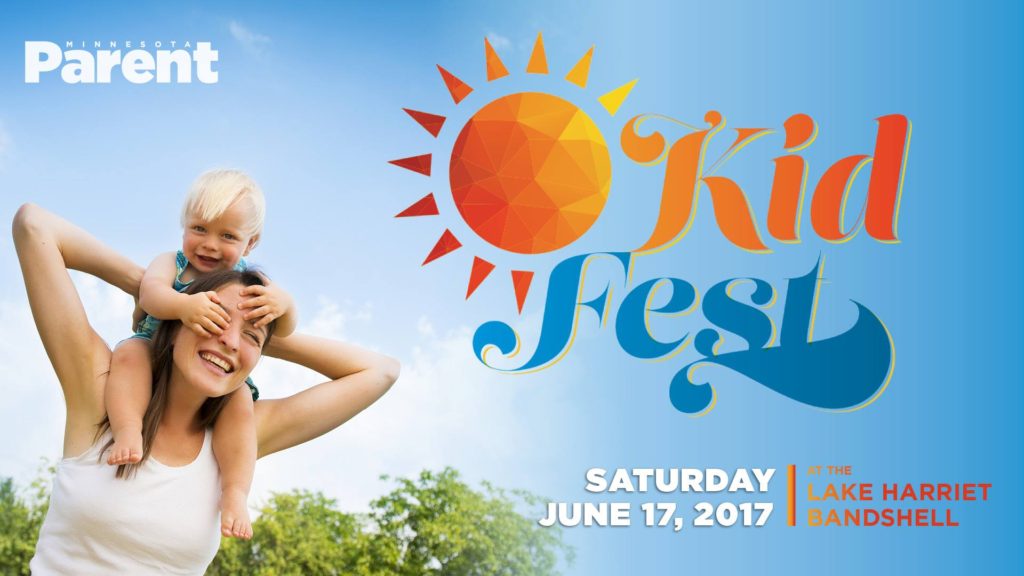 The fourth annual Kid Fest hosted by Minnesota Parent, takes place this Saturday June 17th at the Lake Harriet Bandshell.  Its a free family friendly event from 10-1.  Enjoy some fun activities and music.  Here is the music schedule for the event:
10:00 a.m. — Davey Doodle & the Red Hots
10:30 a.m. — Kids' Yoga
11:15 a.m. — The Bazillions
12:15 p.m. — Teddy Bear Band

Kid Fest and its activities are geared toward families with children under 10 years, with a strong focus on activities for children under 5. Our exhibitors will each have child-friendly activities to enjoy, such as prize wheels, balloon giveaways and craft projects, including a Summer Solstice Creation Station hosted by ARTrageous Adventures.