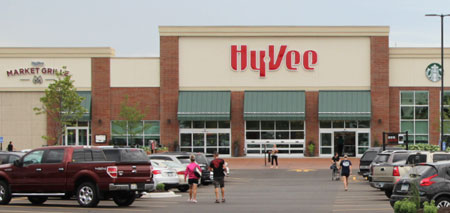 Sometimes grocery stores can be a fun place.  Not used to seeing fun and grocery store in the same sentence?  Hy-Vee offers classes, with some geared towards kids.  If you go here to their website, you start by finding the store closest to you.  I chose Lakeville as it's one of their newer and largest stores in the metro area.   I then checked the calendar and events.  Keep in mind some of the classes are not very large, and they do require registration.  Still a great thing to check into now and again, at a store closest to you.
Location: Simple Fix Room
Type: Kids

Thursday, December 29, 2016 4:00 PM – 5:00 PM

Join Rachel, your Lakeville Hy-Vee dietitian, for a Quick and Tasty themed kids class! We will make Ooey,Gooey,and Cheesy Quesadillas, English Muffin Pizzas, and a fun drink. Parents must remain in class or stay in store. Register and pay at Customer Service or by calling 952-423-9344 at least one week before class. Cost: $8/child, non-refundable. Ages 6-12. Location: Simple Fix room (by Market Grille restaurant).