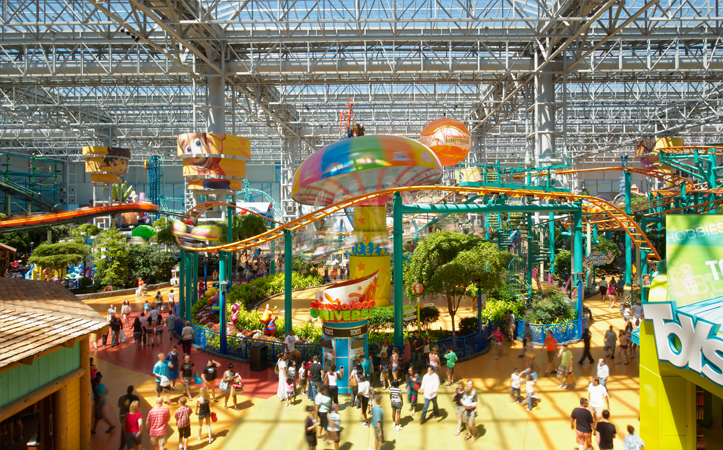 We found a great deal on Nickelodeon Universe Unlimited Ride Wristbands.  Only $15.  There are a few rules and regulations, but if you can make it work, even for an evening, it's a great deal.  Valid Monday-Thursday (not valid on Presidents Day)  It expires on February 29th.  Go here for the deal.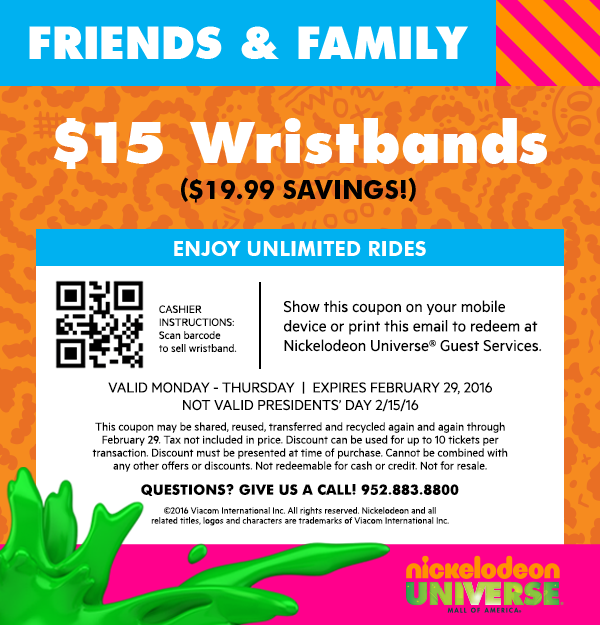 DIRECTIONS & TRANSPORTATION

Nickelodeon Universe® is located in the center of Mall of America® in Bloomington, Minnesota. We are approximately five minutes from the airport and 15 minutes from both downtown Minneapolis and downtown St. Paul at the intersection of I-494 and Highway 77.

From the NORTH:
Take Interstate 35 South to Interstate 35W South to Interstate 494 East. Exit 24th Avenue.

From the SOUTH:
Take Interstate 35 North to Interstate 35W North to Interstate 494 East. Exit 24th Avenue.

From the EAST:
Take Interstate 94 West to Interstate 494 South/West. Exit 24th Avenue South.

From the WEST:
Take Interstate 94 East to Interstate 494 South to Highway 77 South. Exit Killebrew Drive or 81st Street/Lindau Lane.