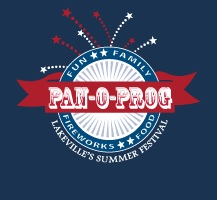 It's July and that means time for the 51st annual Pan-o-Prog celebration in Lakeville.  You might be wondering what Pan-O-Prog means, it stands for Panorama of Progress.  This year you will find events taking place from July 1st-9th.  There are events for the whole family, some just for kids and then a few that are geared for adults only.  Just depends what you are looking for:  a kiddie tractor pull, dancing the night away, or possibly watching a pet show, there's a wide variety of events.  Take a look at the full schedule here on the website. 
Panorama of Progress, or PAN-O-PROG as the weeklong festival is commonly known, began largely due from the success of the development of Lakeville's Airlake Industrial Park. Sensing the future growth of the city, community leaders looked for a way to observe. Since 1967 Lakeville has been celebrating its successes as PAN-O-PROG!

Over 50 celebrations, events and activities take place during the week of July 4. By the masses, residents line up to watch the grand parade, classic car cruise and 4th of July fireworks!

Other impressive events include tournaments, pageants, battle of the bands, cookouts, orchestra in the park, crafts, outdoor dances pet and talent shows, medallion hunt and all varieties of entertainment! There is something for all age groups and food for all tastes. Come join the celebration!