On behalf of Tristar's MONEY MONSTER we're offering up some money saving tips to save an extra $20 per week over on ThriftyJinxy.com. We're also giving away a $200 Visa gift card to give your savings a kickstart! BUT, before you head on over there to enter that giveaway, we are offering a giveaway right here just for Minnesotans to win a pair of passes to the advance screening on 5/11 at Showplace ICON in St. Louis Park. George Clooney and Julia Roberts star in the real-time, high stakes thriller, Money Monster, in theaters May 13th.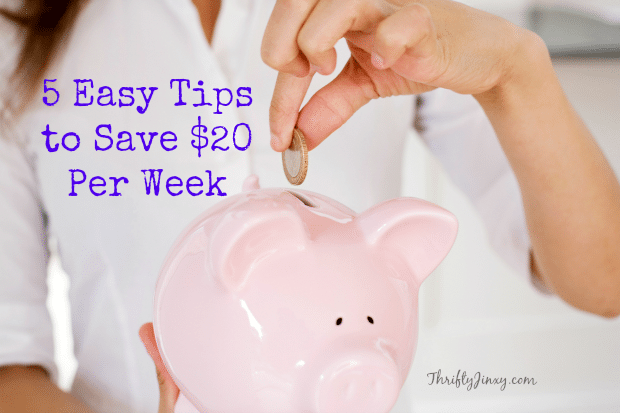 We all know that saving is important for our financial future. Did you know that saving only $20 per week over the course of 20 years at an interest rate of 6% would result in a total accumulation of over $35,000? If you find it tricky to have that extra cash available to put in the bank rather than toward bills, so check out these tips to help you save $20 per week.
Reader Giveaway: One lucky Thrifty Minnesota reader will win a pair of passes to the local advance screening of MONEY MONSTER on 5/11. To enter, just complete the entry form below by 11:59pm ET on 5/9/16. Good luck!