Are you as excited about Disney's Moana as we are? It will be adding a bit of tropical warmth to our cold November. You can be one of the first to see it for free! Download a family four-pack of passes to attend an advance screening on 11/22 at 7:00pm at AMC Southdale in Edina. Grab passes here (while supplies last): http://www.seeitfirst.net/pin/262858. Please note that seats are awarded on a first come, first served basis, so be sure to arrive early!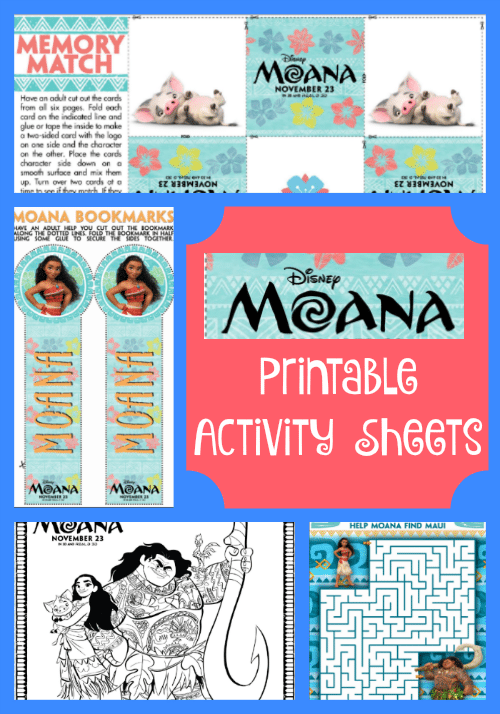 To add to the anticipation, we have some fun Moana printable activity sheets. They include a memory match game, maze, printable bookmarks and coloring sheets!
If you haven't seen a Moana trailer yet, it's a must watch! Check it out:
About the Movie: Three thousand years ago, the greatest sailors in the world voyaged across the vast South Pacific, discovering the many islands of Oceania. But then, for a millennium, their voyages stopped – and no one today knows why. From Walt Disney Animation Studios comes "Moana," a sweeping, CG-animated adventure about a spirited teenager who sails out on a daring mission to prove herself a master wayfinder and fulfill her ancestors' unfinished quest. During her journey, Moana (voice of Auli'i Cravalho) meets the once-mighty demi-god Maui (voice of Dwayne Johnson), and together, they traverse the open ocean on an action-packed voyage, encountering enormous fiery creatures and impossible odds. Moana is directed by the renowned filmmaking team of Ron Clements and John Musker ("The Little Mermaid," "Aladdin," "The Princess & the Frog"), and produced by Osnat Shurer ("Lifted," "One Man Band").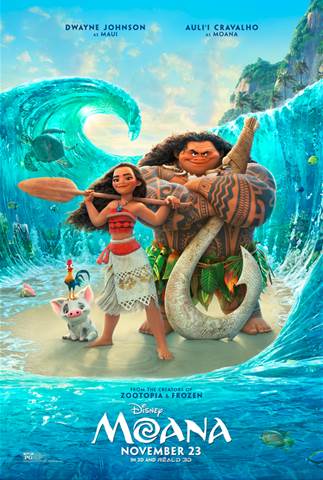 MOANA opens in theatres in 3D this Thanksgiving!
Like MOANA on Facebook
Follow MOANA on Twitter
Follow Disney Animation on Instagram
Visit Disney Animation on Tumblr
Visit the official MOANA website