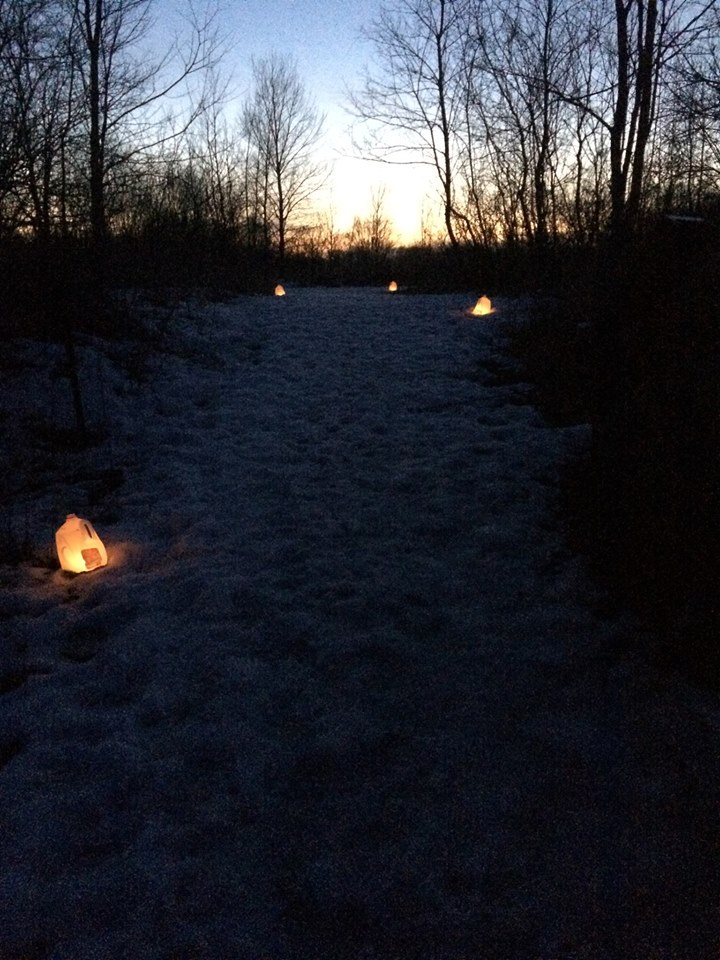 February is just around the corner, which means it's almost time for Valentines Day.  The Candlelight Valentine's Walk takes place at the River Bend Nature Center on February 11th. It's open to all ages. The cost is $10 but if you register by February 4th it's only $8. There's no better way to enjoy the outdoors than an evening stroll along a snow covered path.  You can find more information and also register here on the park website.
Candlelight Valentine's Walk

Open to all ages. Cost: $10 ($8 for River Bend members).
Early bird pricing available!  Pre-register by Saturday, February 4th. Cost: $8 ($6 for River Bend members)

Saturday, February 11th, 2017, 6:30-8:00pm

Grab your sweetheart, and join a naturalist for a special Valentine's walk around the nature center.  Wear snowshoes or boots, and bundle-up!  You'll follow 1-mile of trail illuminated by candlelight, and then warm up by the fire with a marshmallow roast.  *Note: Your sweetheart can be anyone you care about, this walk is not reserved for romantic partners!