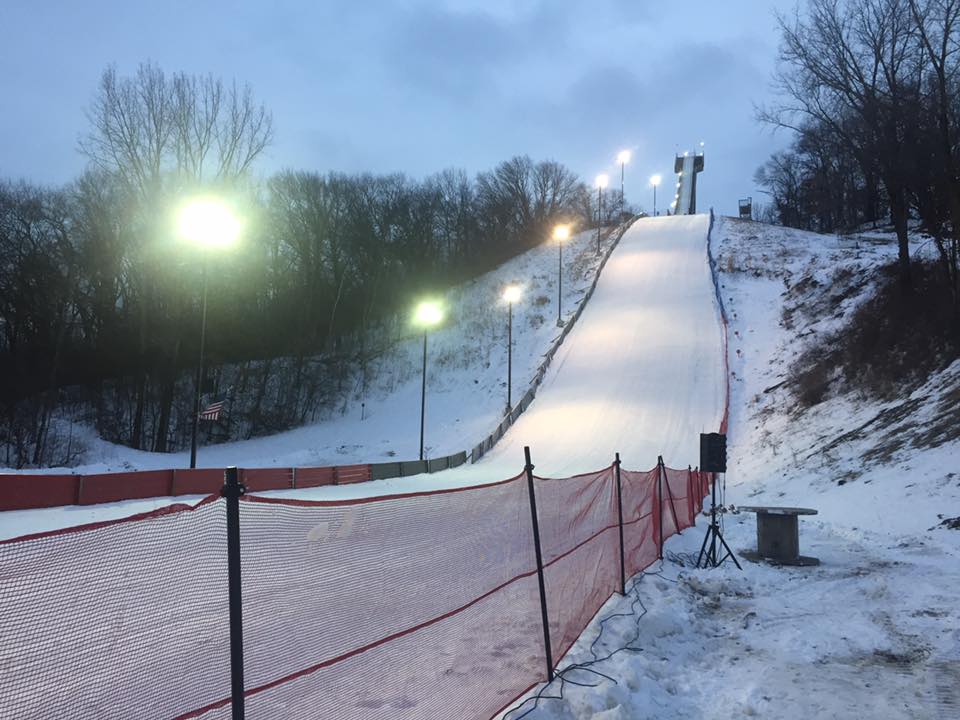 I've only been downhill skiing a handful of times, but love to watch Ski Jumping.  Not something I would ever have the nerve to do, but watching it is so much fun.  The International Ski Jumping Competition takes place on Wednesday January 25th, doors open at 6pm and competition starts at 7pm in Bloomington.
Olympic atmosphere ski jumping hits the twin cities as skiers from all over America, Canada, Europe and Scandinavia compete head to head for cash prizes!

Doors open at 6pm and the competition will start at 7. Concessions will be available in our Chalet

• Limited on-site parking is available. Parking is first come, first served. $20 per vehicle Off site overflow parking is available.
• 12 and under have free admission
• Walk-in admission is $10 per person over the age of 12

All major credit/debit cards are accepted!