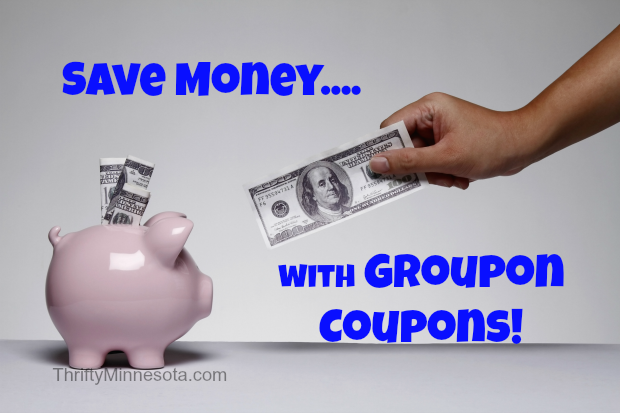 Do you like to save money when you shop? Of course you do!! I think we all like to pay as little as possible when we buy the things we want or need. By paying less our money goes a lot further. I have been a fan of Groupon for a long time and have found lots of great discount offers for local events and restaurants through the Twin Cities area. BUT, I didn't even know about Groupon Coupons….
With Groupon Coupons, you can find coupons to use at lots of your favorite retailers. There is no membership required to access these verified offers from a long list of stores in our area (or in any area you're visiting) as well as online retail sites. The promo codes, deals and offers can be used right from your mobile device without having to worry about accessing a printer.

Taking a quick look through the offers at Groupon Coupons I found deals at:
Target
Sam's Club
Kohl's
BabiesRUs
Travelocity
Orbitz
Best Buy
Office Depot
JC Penny
Footlocker
…. and lots more!
Head on over and check it out for yourself. You can search for coupons by the name of a store or by category. There are lots to choose from – to be exact, at the tie I'm writing they have 74,179 offers from 11,386 stores!
Where will you shop first with Groupon Coupons?