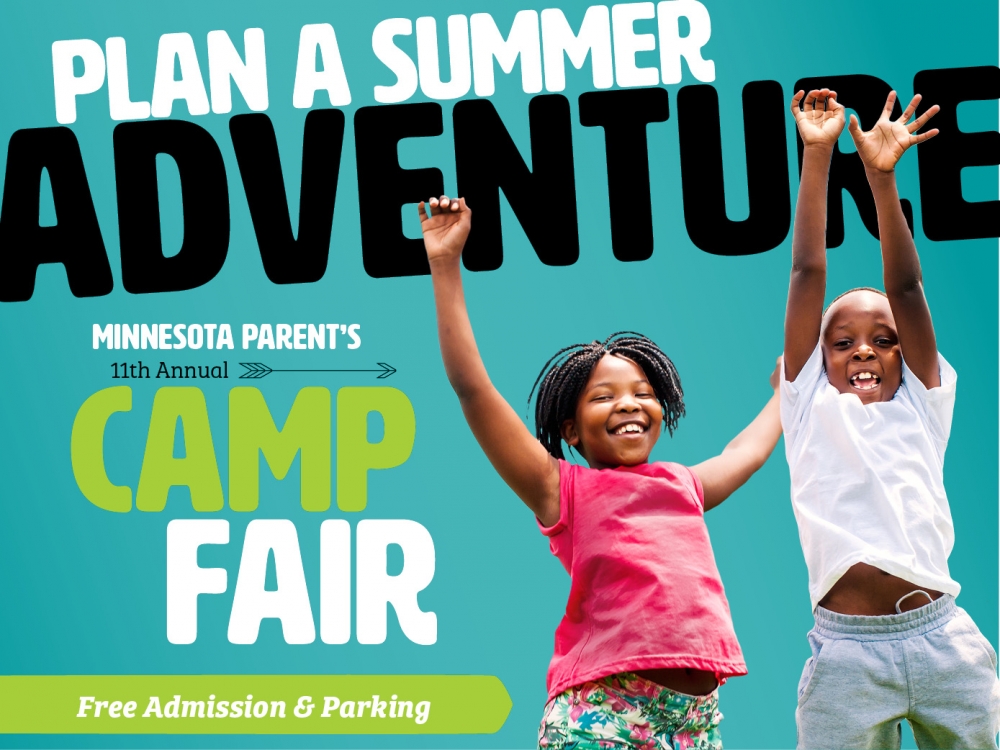 19
Did you attend a camp when you were a kid?  An overnight camp or maybe just a day camp of some kind?  The variety of camps seem to grow and multiply each year.  The 11th Annual Camp Fair is a great place to help narrow down the choices, or perhaps introduce us to a new camp.  I was surprised to learn about some great science and art camps that are available.  We've attended the Camp Fair a couple of times.  It takes place at the Como Zoo and Conservatory so there's no admission and also free parking.  It's from 10am-2pm on Febuary 25th.
Looking for unique, engaging summer activities for your child this summer?

Join Minnesota Parent magazine at its 11th Annual Camp Fair from 10 a.m.–2 p.m. Saturday, Feb. 25 at the Como Park Zoo & Conservatory, 1225 Estabrook Drive, St. Paul.

This FREE event gives parents a chance to meet one-on-one with dozens of camp representatives, who will be sharing information about their camps for kids.

Early spring is the best time to get started planning children's summer camp adventures. Popular camps can fill up quickly!

Summer camps and activities help kids thrive with opportunities to explore their interests (and discover new ones) while making friends and developing new skills, too.

Camps range from all-season sleep-a-way camps to weeklong day camps, including art and performance programs; science, technology and academic activities; sports, horseback riding and more.

Free children's activities at the Camp Fair — held in the spacious zoo visitors center — include face painting, a craft station and an appearance from a special Como Zoo animal.