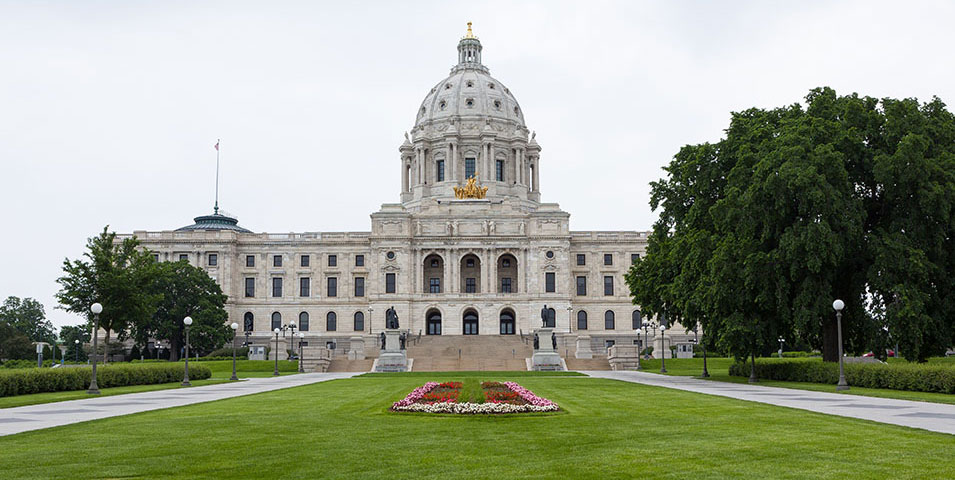 How long has it been since you've been to the Minnesota State Capitol?  Did you go there on a school field trip many years ago or perhaps you are new to the area, well now is the time to add it to your list and go.  First of all it's totally free, and it's also been remodeled recently.  It's been a three year process to get it to where it is today.  Three years full of renovation, restoration and refurbishing.  There'll be a grand opening celebration of the three year renovation, it will take place in August.  Don't wait until August though, it's something you can do now.  More information on the free guided tours can be found here. you can also do a self-guided tour and more information on that can found here.
Highlights from the 2013-17 restoration

Fully restored Senate and House of Representatives chambers and Supreme Court courtroom
Restored and repaired exterior marble
Restored decorative and fine art throughout the building
Professional conservation of 57 paintings
Extensive stencil work returning 1905 patterns and colors
Newly uncovered and restored skylights, historically-accurate glass front elevators and restored original furnishings
Cleaned, repaired and re-gilded Quadriga sculpture
Expanded dining in the basement level near the Rathskeller Cafe and a new grab-and-go lunch counter on the second floor (open during legislative session only)
Almost 40,000 square feet of new public gathering spaces including meeting rooms, working and relaxing spaces, and gallery space
New classrooms and tour center
ADA compliance

Some finishing work, as well as the installation and interpretation of some artworks, will continue in 2017, resulting in limited or no access to the roof and Quadriga, the west wing third floor and the north wing ground floor.