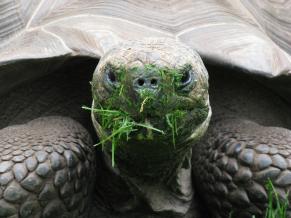 This year is the 47th anniversary of Earth Day.  Reuse, recycle and reduce.  Party for the Planet is an annual event at Como Zoo.  it takes place tomorrow and Sunday April 22nd and 23rd beginning at 10:00.  It's important to note that the shuttle will also start for the 2017 season, check out information here here so you can plan ahead.
April 22, 2017 marks the 47th anniversary of Earth Day, a global celebration that also reminds us what we can do to protect the planet's most precious resources. At Como Park Zoo and Conservatory, we invite the public to a free, family-friendly "Party for the Planet: Conservation Superheroes" weekend presented by Xcel Energy. Dress as your favorite Superhero and then come discover ours! Visit our Conservation Stations to see and learn more about our animals with the POWER OF FLIGHT! MASTERS OF DISGUISE! SUPER BUILDERS! Activities, crafts, and cool conservation stations will be set up both Saturday and Sunday from 10am – 4pm.

Our presenting sponsor Xcel Energy will be unveiling, for the first time ever, their new 110sq foot Tiny House. You'll have to see it to believe it and all the remarkable energy efficient features packed into it. Step inside the Xcel Tiny House and learn how you can bring energy efficiency and renewable energy options into your home, no matter what size it is.

Party for the Planet – Daily Schedule
10:30 Polar Bear Program……………………………………….Polar Bear Odyssey
11:00 Zookeeper Talk……………………..…………………..Wyoming Toads
11:30 Primate Program…………………………..………………Primate Building
12:00 Story Time: One Plastic Bag……. …………………………..Visitor Center Lobby
1:00 Gardener Talk: Million Shades of Green……Marjorie McNeely Conservatory
2:00 Gorilla Program ………………..…………..………………Gorilla Forest
2:30 Polar Bear Program…………………………………………Polar Bear Odyssey
All Day: Endangered Species Drawings……………………..………Exhibit Gallery
All Day: Final days of the Spring Flower Show……………………Sunken Garden

On Saturday, April 22 at 1:30, The Merry Minstrels (kids from St John the Baptist school in New Brighton, MN) will be entertaining the crowds with English Morris Dancing!