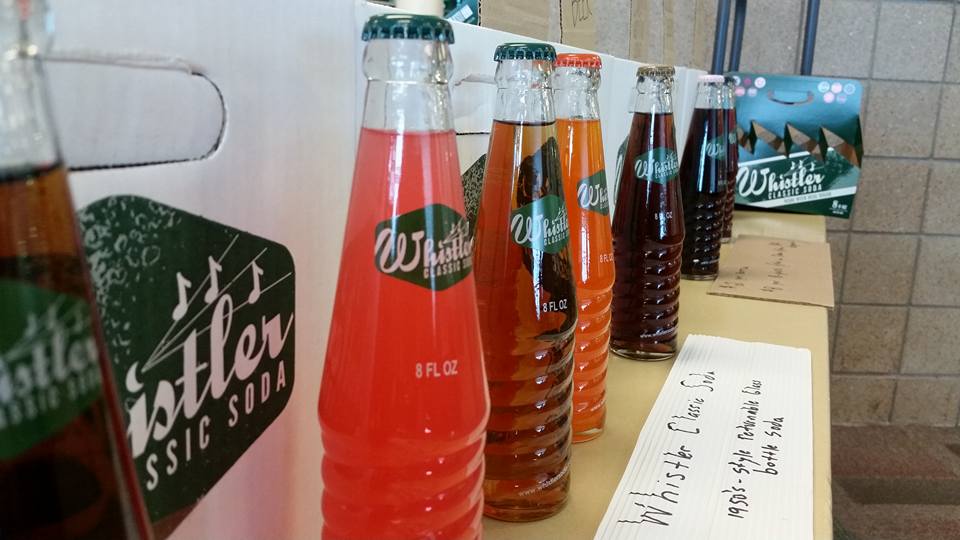 I was just at the Blue Sun Soda Shop this past weekend, it's quite the place.  Rows and rows of bottled soda in every flavor you can imagine.  One of our daughters requested cranberry or banana, sure enough they had both.  Even their root beer section, unbelievable assortment.  This Saturday they are hosting a Whistler Soda Tour Party, which is even more reason to check it out if you haven't already.  Whistler Soda is made right at the Blue Sun Soda Shop, and you'll have a chance to see how it all works during the event.
 Whistler Soda Tour Party, April 15th from 10am-8pm

See a 1952 Dixie Bottling machine in action making Minnesota's ONLY returnable bottle soda!
All Day long we will have:
– Free Whistler Soda Tastings.
– Tour the OPERATING Bottling Line and learn about making soda.
Tours at: 11:00, 12:00, 1:00, 2:00 and 3:00!
– BRAND NEW FLAVORS!
– Free Pinball
– Free Popcorn
– Bottle for a Buck! Whistler Soda discounted to just 99 cents a bottle Saturday ONLY. No limit on how many you can grab. (Deposit on bottle still applies)
– AND Only $20 a full case!(24 bottles) Mix and match all the flavors you want! *Plus bottle deposit.