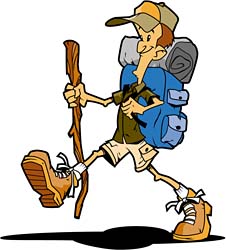 I think we can finally put our snow shovels and winter coats away.  I'm going to be cautiously optimistic and have them close by, but out of site for now.  It's time to get outside and enjoy some walking or biking.  Burnsville has some great options, including some mountain biking options.   You can find the locations and descriptions here on their website.
Trail Information

Mountain bike trails are open April 1 through October 31 (weather permitting), closing at dusk.
The City of Burnsville reserves the right to close trails at any time for repairs or protection.
Terrace Oaks is a sensitive natural area; help us protect and preserve it. Erosion is a concern, and trails may be closed or diverted during extremely wet or dry conditions.