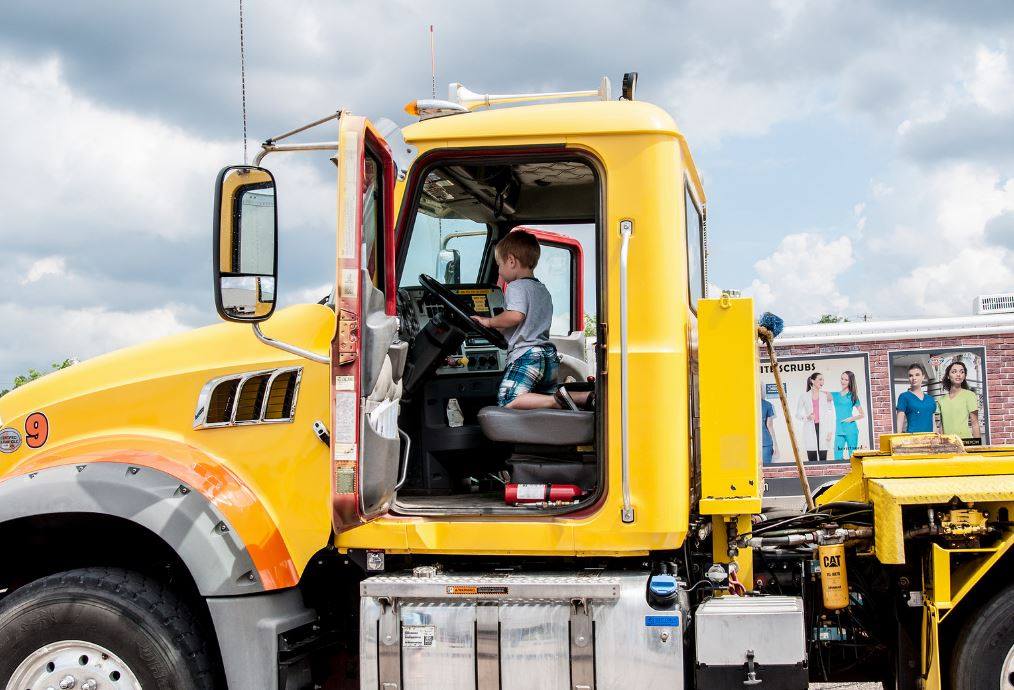 Do you have kids that love to watch big firetrucks, semi's or the garbage truck?  I know my nephew gets super excited when it's garbage day and the big truck comes down the street.  Save the date because the Touch a Truck event at the Maplewood Mall is a time to get the kids up and close with lot's of the big engine vehicles.  The free event takes place Saturday May 20th from 10am-2pm.
FREE FOR THE ENTIRE FAMILY
Touch-A-Truck is a family focused event that allows children the opportunity to climb in and around some of the coolest vehicles around. By partnering with local business and public servants, we are able to bring the community together and create a unique and fun experience.

Don't miss our KidX Club Activities supporting the local Boy Scouts of America. Unlimited Bounce House wristbands available for $5! All proceeds go to charity.