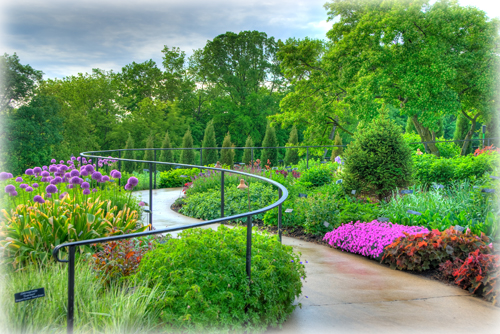 For those of you lucky enough to live in either Chanhassen or Carver County, July 14th is your lucky day.  Tomorrow, Friday July 14th is Chanhassen-Carver County Day at the Arboretum.  That means a full day of free admission for all of you.
Chanhassen and Carver County residents will get a free entry to the Minnesota Landscape Arboretum (8am-8pm) on July 14 where they can meet city and county officials, have coffee, juice and bagels and take in the summer exhibits at the Arboretum.

Arboretum Director Peter Moe and other elected city and county officials will start the event with a public welcome to  residents and visitors in the Oswald Visitor Center at 10 a.m.  Enjoy complimentary coffee, juice and bagels during the welcome.

Plan your family friendly day with these activities in mind:

Storytime at 10:30
Free, guided garden highlights tour starting at 11am
Take a ride on the free BeeLine Shuttle

Plus a lot more.  You can find the schedule of events and more information on the event webpage.