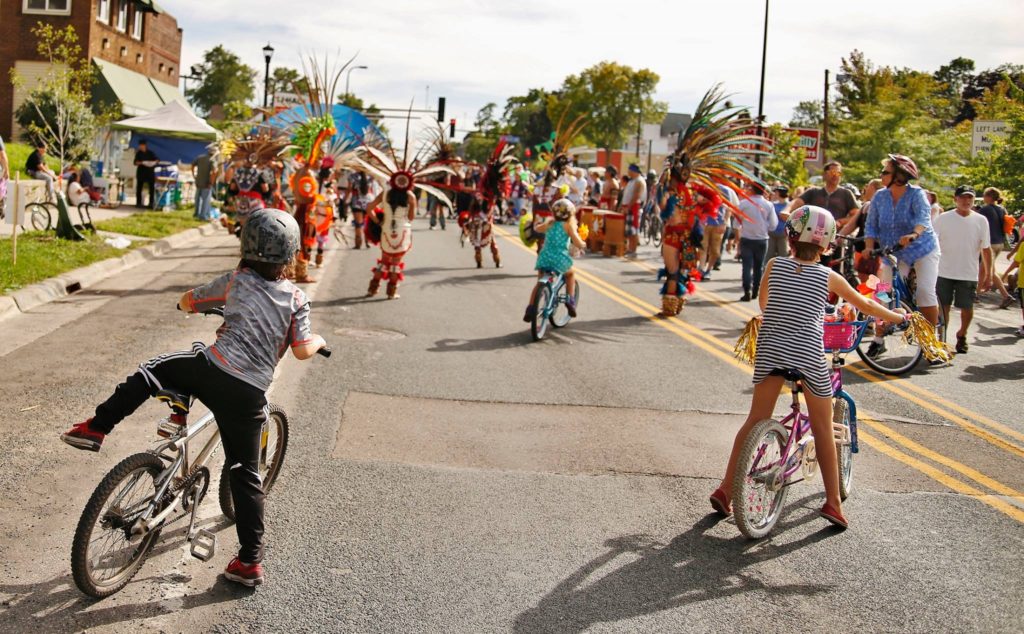 We love the Open Street Events that take place in Minneapolis.  We don't live in Minneapolis, so it gives us a chance to explore different areas.  If you have't been to any of them, the Open Streets Minneapolis: Lake + Minnehaha is coming up.  It takes place this coming Sunday, July 23rd from 11-5.  The road will be closed to cars, and open to pedestrians, bikes and etc.  Part of this area has had some construction so missed out on the Open Street events for a few years.  This will be the first one since 2013.
Back again (and for the first time on Minnehaha since 2013), Minneapolis residents will have the opportunity to explore and enjoy their neighborhood streets without the presence of motorized traffic at Open Streets Lake + Minnehaha!

Open Streets events bring together local businesses, families, and neighbors to bike, walk, socialize, play and shop in their communities in a car-free environment.

Open Streets offers a number of fun, family-friendly events put on by local businesses and event partners! From group yoga and exercise in the streets to live music and kids play zones; there's something for everyone at Open Streets!

What will YOU create on the street at Open Streets?

Open Streets Lake + Minnehaha
Sunday, July 23rd, 2017 11:00am – 5:00pm
From Elliot Avenue to Minnehaha Ave; along Minnehaha Ave until 46th St.