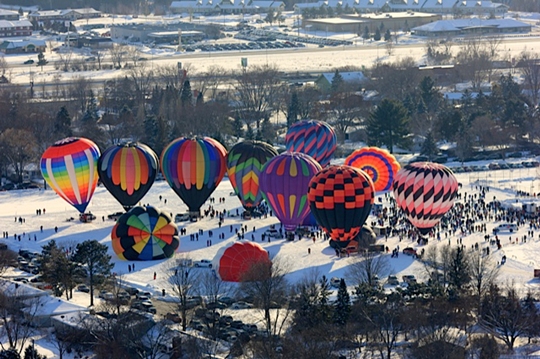 Even though I've yet to actually ride in a hot air balloon, I love to watch them.  The 2018 Hudson Hot Air Affair takes place this coming weekend ( Jan 26-28).  A chance to see countless balloons all in one area.
The complete schedule of events can be found here on their website.  The weather can and many times does affect the schedule for balloons so make sure to check their website for updates.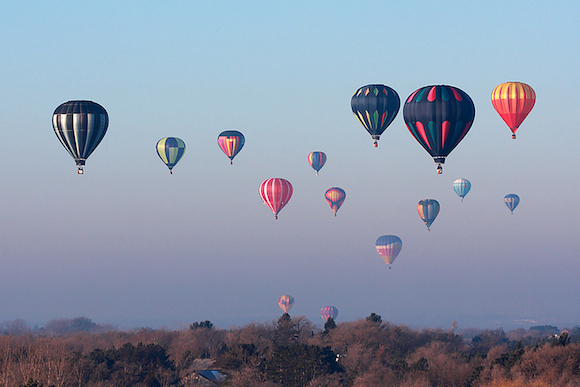 2018 Hudson Hot Air Affair :: Touchdown Hudson XXIX
Join us in Hudson, Wisconsin along the beautiful St. Croix River for Hudson Hot Air Affair, the premier winter ballooning event and winter festival in the Midwest.  This family friendly event includes activities such as an evening Torchlight parade, hot air balloon launches, geocaching, marketplace and craft fair, smoosh boarding, 5K fun run, bingo, balloon moon glow or field of fire, just to name a few.

Please note due to the Super Bowl in Minneapolis, the Hot Air Affair will be moved forward one week to January 26-28, 2018.

Join us for all the great fun to be had in  Hudson, Wisconsin.  Please view the 2018 schedule for a complete list of events and activities.