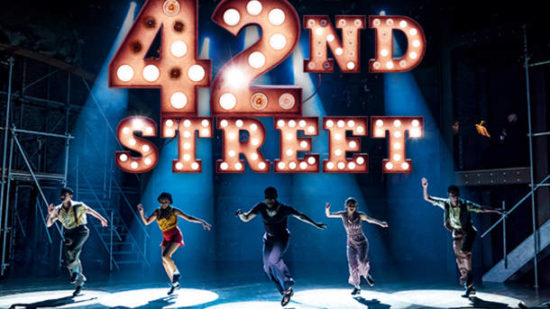 Treat yourself to a night of music and dance at the Ordway Center in St. Paul when 42nd Street comes to town later this month! This is an original Ordway production that has been newly reimagined.
Tickets are available for $40 – $75 via Goldstar, plus service fees of $6 – $10.50 per ticket. (To compare, these tickets are normally $54 – $100, all fees included.) You can currently grab tickets for the following shows:
Tuesday, July 23rd at 7:30 pm
Wednesday, July 24th at 7:30 pm
Thursday, July 25th at 7:30 pm
Friday, July 26th at 7:30 pm
Sunday, July 28th at 7:30 pm
The classic tale of wide-eyed Peggy Sawyer dreaming of tapping her way to Broadway has been reimagined for a 21st century audience. Featuring local talent, masterful dancing and funk-jazz orchestrations of hit songs like "We're in the Money" and "Lullaby of Broadway," this all-new Ordway production will knock you off your feet. Come and hear the brand new beat on 42nd Street!
Get your discount tickets HERE.