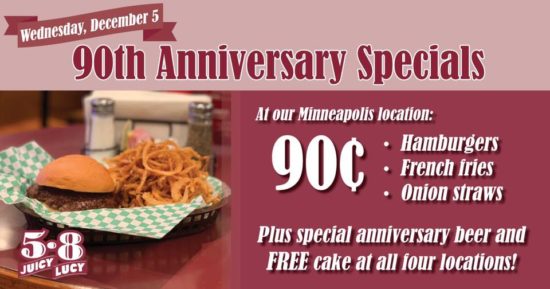 Mark your calendars! The 5-8 Club is celebrating their 90th anniversary on Wednesday, December 5th with 90¢ specials at their Minneapolis location:
90¢ hamburgers – Minneapolis only
90¢ French fries – Minneapolis only
90¢ onion straws – Minneapolis only
Special anniversary beer
Free cake
The special anniversary beer and free cake will be offered at all four locations: Champlin, Maplewood, Minneapolis, and West St. Paul.
Thanks, PhenoMNal Twin Cities!