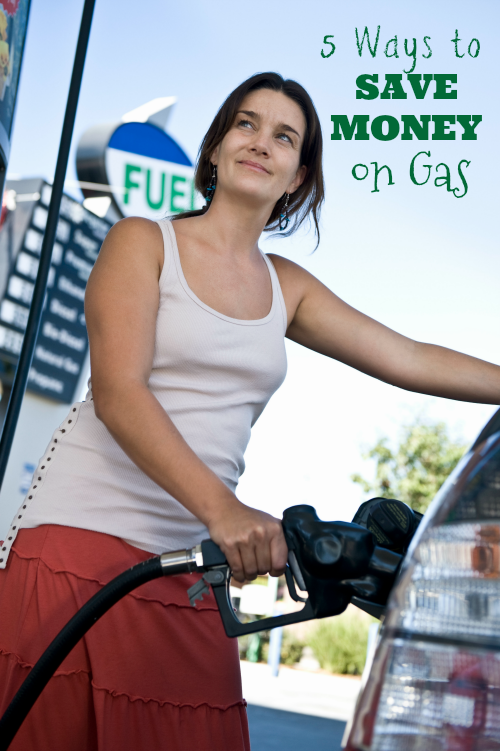 When we're looking at a monthly budget, one item that can always make a big dent is gas for our cars! Living without a car can be difficult for most of us, so the only option is to keep that expenditure in control. You can get a good start with these ideas for 5 ways to save money on gas:

5 Ways to Save Money on Gas
Drive Less – Yes, most of us need our cars, but do we really need to make as many trips? Try to combine errands into one big trip or do them on the way home from work or school. Carpooling is a way to drive a lot less!
Watch Your Brakes – Excessively braking not only causes your brake pads to wear out quickly, but it also wastes gas! Stop with plenty of time and you'll improve your car's efficiency
Check Your Tire Pressure – If your tires are under-inflated, they will wear out faster AND waste gas. Proper inflation reduces tire friction and gives you better gas mileage.
Don't Leave the Engine Running – If you're waiting to pick someone up or eating that food you just picked up at the drive through, turn off your engine and save gas.
Look for Discounts on Gas Purchases – You can pay a lot less for gallon if you get a discount on every gallon you purchase. Use a loyalty program like the one at Hy-Vee and save even more with the current offer running right now! Check out the details below!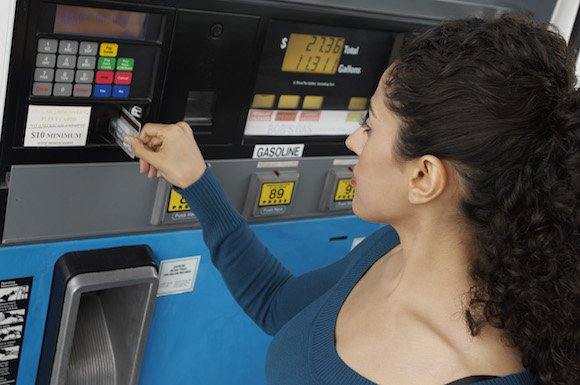 If you visit your local Hy-Vee store now through April 18, 2017, you can score a great gas deal and earn 10 cents off per gallon with every $25 purchase of select gift cards or earn 20 cents off per gallon with every $50 purchase of select gift cards. Here's how it works:
Find a Hy-Vee Store near you
Purchase select gift cards and save 10¢ cents on gas for every $25 purchased in gift cards or 20¢ cents every $50purchased
Participating Gift Cards include: Nike, Xbox, AMC Theaters, Fandango, American Express, Game Stop, Ruby Tuesday, Lane Bryant, Chili's, Applebees, Michaels, iTunes, Petsmart, Groupon, Carnival
Take advantage of this offer before it ends on 4/18/2017.
You can make this offer an even better deal by using your favorite rewards credit or debit card to purchase. That way you can earn points, miles or a percentage back on your purchase on top of the great gas savings offer. Depending on the type of gift cards you choose, you can even use them to buy gasoline, making your savings come full circle!
Reader Giveaway: We have teamed up with several other great blogs to bring you this reader giveaway where one lucky winner will receive a $50 Visa gift card! For your chance to win, just leave us a comment and complete the entry form below by 11:59pm ET on 4/17/17. Good luck!