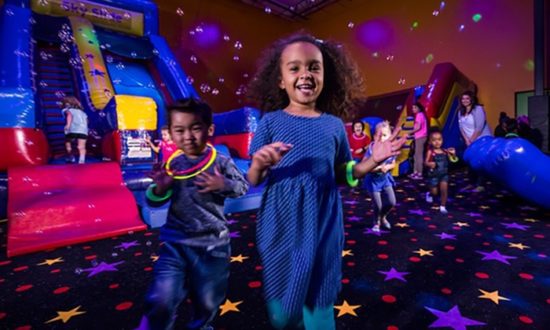 If you haven't yet been to Pump It Up with your kids, it's super fun!
Right now through Groupon you can buy half-price passes to Pump It Up in Eden Prairie or Plymouth. Pay only $13.50 for three Open Jump Passes ($24 value) or $20 for five Open Jump Passes ($40 value). You can use the passes all at once, or bring one kid multiple times. The choice is yours…just don't forget to wear socks!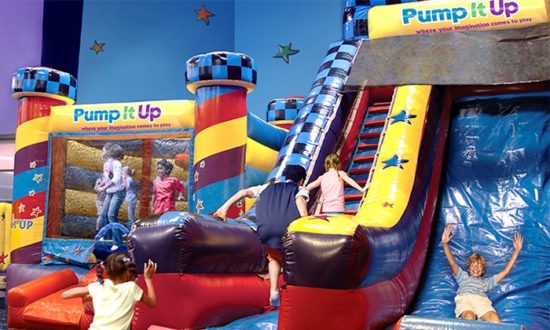 Ask kids to describe Pump It Up's gigantic primary-colored inflatables, and you certainly won't hear the word "inflatables." Some kids might describe them as rainbows you can touch, others as extra-awesome trampolines.

To the teams at Pump It Up's more than 140 clean, climate-controlled play centers, this is all a success. Their goal is to give kids space for imaginative play, whether they visit the premises for an open-jump session or Pump It Up's specialty: a birthday party.

In fact, the birthday parties in particular were designed to spark kids' imaginations and can be enhanced with a variety of creative themes. Go Glow parties feature glow sticks galore.
Get your Groupon HERE!