When I saw two well known names associated with this production, Kevin Kling and also Michael Sommers, I really felt the need to share this.  With these names, it is likely to be a unique rendition of a well known story.  It is however important to note, it is suggested for ages 13 and up. The first couple of performances have already passed by, there are still five chances to see it, so I thought it was still worthy of sharing the information. Performances began Feb 26th and go through March 6th. Tickets are reasonably priced $6-$16 a person.  This is at the University of Minnesota and you can find information and purchase tickets here.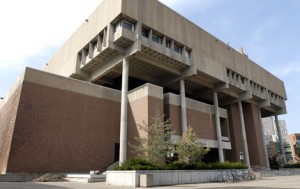 Playwright Kevin Kling creates a whimsical world brimming with invented language and fantastic antics, while musing on the wonders of community. Set in a "post-Snow White" era, this quirky comic tale invites you to see life from a new perspective. Appropriate for ages 13+.   Come celebrate imagination with the talented ensemble cast of U of M students directed by Michael Sommers!

"…witty, offbeat and unpretentious," layered with poignant charm "unlike anything you'll find in Disney or the Brothers Grimm." (Pioneer Press)

"Kling deals with the essences of the world's complexity through a story of utter simplicity… so much imagination at work…triumphs through brave reach." (StarTribune)

"[A] sequel of sorts to the classic fairy tale…more than a children's story."
(American Theatre Magazine).