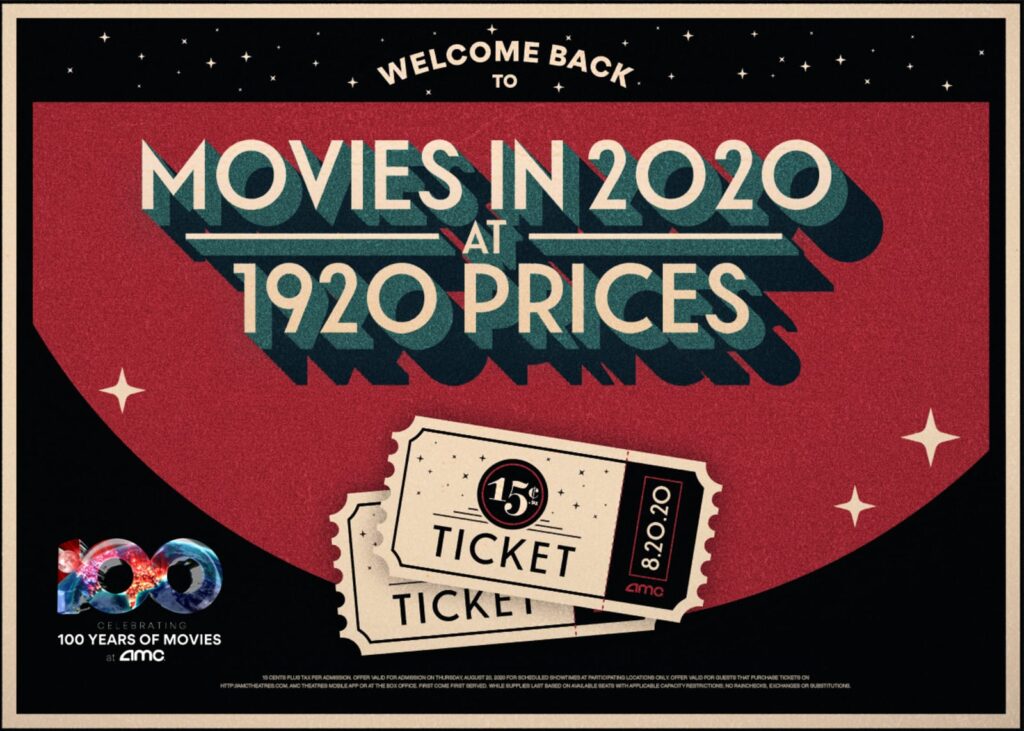 Have you been missing your favorite movie theater?  If your favorite is an AMC then you are in luck.  They are reopening on August 20th and they are offering movies at 1920 prices.   This means you can see a movie for only 15 cents!
AMC Theaters recently announced on their website that they will be opening up select theaters, Minnesota has 8 theaters on the list. The AMC Theaters opening up in Minnesota are:
AMC Arbor Lakes on 8/27
AMC Classic Apple Valley 15 on 9/3
AMC Classic Mankato 6 on 9/3
AMC Coon Rapids 16 on 8/20
AMC Eden Prairie Mall 18 on 8/20
AMC Inver Grove 16 on 8/20
AMC Rosedale 14 on 8/20
AMC Southdale 16 on 8/20.
Tickets can be purchased here on their website in advance.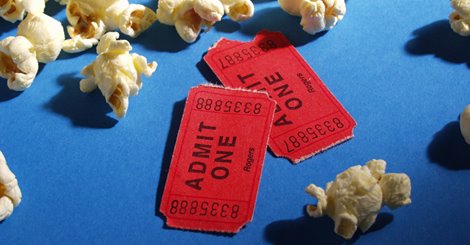 Of course we are all wondering how movies will change and what it will be like to actually go to a movie in a theater.  There will be changes, we know that for sure.  AMC shares how and what they are doing when they open back up.  You can find details here on their website. Some of the changes including simplified menus for shorter lines at concessions and reduced auditorium capacities for social distancing.
Masks Required for All
Because we care about your health, masks are required for guests and crew throughout the theatre. Your mask must cover your nose and mouth and fit snugly around your face and chin. Neck gaiters, open-chin bandanas and masks with vents or exhalation valves are not acceptable at this time, based on World Health Organization guidelines. If needed, masks are available to purchase for just $1.