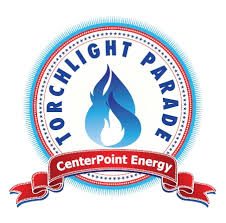 Looking for something to do tomorrow night, July 22nd?  How about the Aquatennial Torchlight Parade? It is free and begins at 8:30pm in downtown Minneapolis. Join the community as they gather and watch great floats, displays and bands march through the heart of Downtown Minneapolis.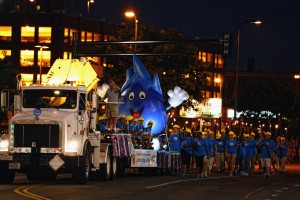 WHAT YOU NEED TO KNOW:   Come early! Area along the parade route fills up quickly, so bring a chair or blanket and find your place along Hennepin Avenue. During the CenterPoint Energy Torchlight Parade, a procession of Bands and entertainment units will march down Hennepin Avenue to light up the Minneapolis night.

The Aquatennial has partnered with the City of Minneapolis to bring Tap Minneapolis water fountains to the CenterPoint Energy Torchlight Parade. These water stations will be available on both sides of Hennepin Avenue at the intersections of 6th Street, 9th Street and Spruce Place/Laurel Avenue. Attendees are encouraged to bring their own water bottles to the event and utilize the many fountains along the parade route for refills. CenterPoint Energy will be handing out reusable water bottles to lucky parade-goers, so fill up along the route! CenterPoint Energy will also be handing out hoop toys to 2,000 parade goers on a first-come, first-serve basis. Check back for more details leading up to the parade!

GETTING HERE:   Parking garages are located on both sides of Hennepin Avenue, and Metro Transit services the area through Light Rail Transit (Green Line to and from St. Paul, Blue Line to and from MSP International Airport/Mall of America) as well as bus routes connecting across the metro area.