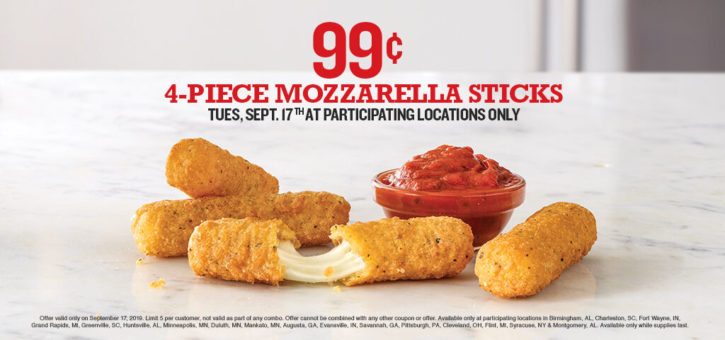 Arby's is offering their 4-piece mozzarella sticks for just 99¢ tomorrow (Tuesday, September 17th)!
This is only available at select locations across the United Status, and there are THREE Minnesota areas included – Duluth, Mankato, and Minneapolis (and surrounding areas)!
Limit 5 per customer, not valid as part of any combo. Check the list of participating locations HERE and head to Arby's for your cheap snack!