Check out Art in Ice, featuring five favorite artworks from Minneapolis Institute of Art transformed into ice sculptures at select Minneapolis parks!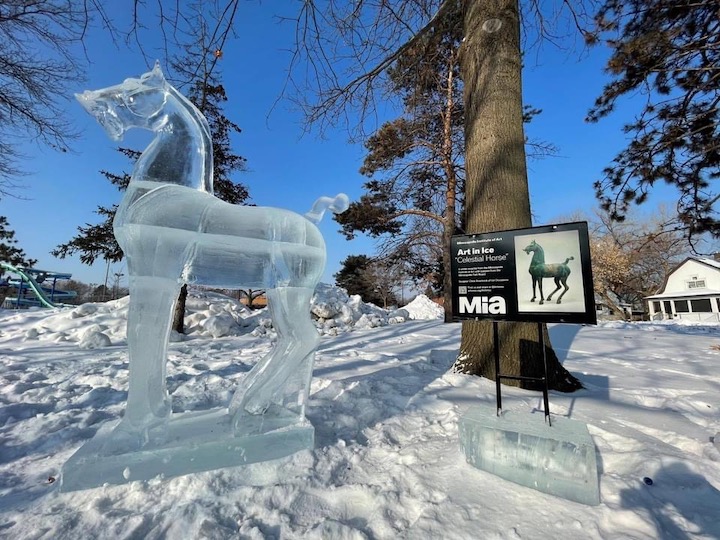 **Update: Unfortunately the warmer weather melted some of the sculptures already. 🙁
Visit five parks across Minneapolis for Art in Ice from February 19 – 28 (or as long as weather allows). Each park features a different favorite artwork from the Minneapolis Institute of Art's collection. How fun to see while you're out exploring different parks this winter!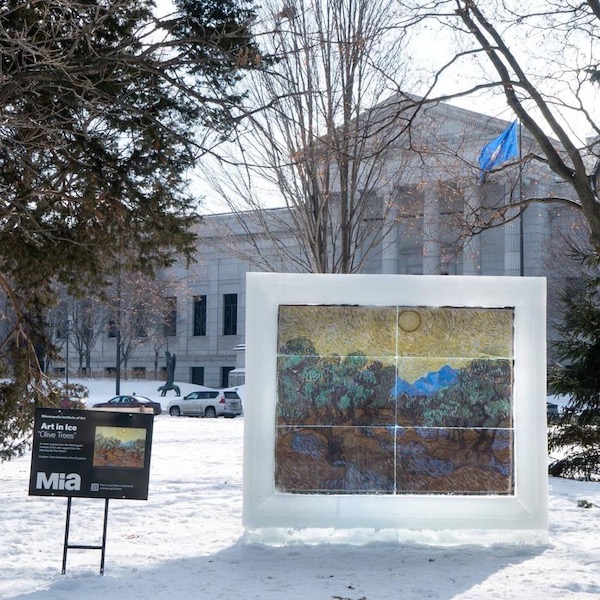 The following parks have the ice sculptures displayed:
The pop-up art display is presented by Mia in conjunction with the Minneapolis Park Board. The works are the creation of ice sculptor Chris Swarbrick of Ice Occasions.
Visit the MIA website for more information.