Balloonacy, can simply be described as, the best first play for kids that I've seen. Balloonacy is full of surprises, joy, innocence, laughter and fun. We've been to many plays over the years, so I'm often asked what age should kids first see a play, and what that play should be. I can now say that Balloonacy is my choice as the perfect first play. With a simple non-verbal story, one actor, and a balloon it's a perfect play for the younger age group. It's in the small Cargill Stage area, which provides a closer more intimate feel, plus some up close, and personal seating is offered to the kids. Try to arrive a little early, about 15 minutes or so as they offer some fun activities for the kids, and the adults prior to the show.
Nationally Award Winning Balloonacy Inspires the Very Young

Featuring Robert Dorfman

Directed by Peter C. Brosius

October 3 – November 12, 2017

Minneapolis, Minn. – Children's Theatre Company (CTC) will present Balloonacy, written by Barry Kornhauser and recipient of the American Association of Theatre in Education (AATE) Distinguished Play Award. Kornhauser also wrote the script for CTC's upcoming, world premiere production of Corduroy. Balloonacy will star Robert Dorfman (Broadway: The Lion King; Touring: The Drowsy Chaperone; TV: Boardwalk Empire) who originated the singular role of the Old Man in 2014. Directed by Peter C. Brosius, this production will be the first show he directs in his 20th year as CTC's Artistic Director. Scenic Design is by Annie Rollins, Costume Design by Mary Anna Culligan, Lighting Design by Rebecca Fuller Jensen (Pinocchio, The Biggest Little House in the Forest, The Cat in the Hat) and Sound Design by CTC's resident composer/music director Victor Zupanc.

Imagine a single balloon changing one person's life forever. It starts so simply: A balloon drifts through the window of a lonely old man's home on his birthday. Then something surprising happens – then something silly, wonderful and so blissfully fun that you barely notice you've learned something special about friendship along the way. Perfectly designed with the preschooler in mind, rediscover play in this back-by-popular-demand production!

"Balloonacy is a tender, non-verbal, physical theatre show that reflects on all stages of friendship," states Director Peter C. Brosius. "It is both a celebration of the complicated nature of friendship, as well as a call to embrace play, laughter and joy. While this production is designed for preschool age children, it is truly one that multiple generations can come to together and find something in it, no matter what age."

Reflecting back on the early development of this work, Barry Kornhauser said, "Probably my favorite thing about this little play is its welcoming inclusiveness. Some years back Peter [Brosius] and Elissa [Adams] kindly invited me to join a series of CTC convenings funded by the Bush Foundation to explore approaches to early child development and their application to theater. One of many things made abundantly clear in that process was that early learners come into contact with reality more on a bodily-sensory basis than a linguistic one. Without dialogue, this play becomes accessible to all children."

Dr. Amy Susman-Stillman, Director of Applied Research and Training at the University of Minnesota is particularly thrilled about CTC's commitment to creating plays for the very young. "CTC, with the incredible vision and foresight of Peter Brosius, is to be commended for its innovative integration of theatre arts and early childhood education. CTC had been impressively thoughtful about using theory and evidence to continually ensure that their work is developmentally appropriate, engaging and effective. Through its now regularly-occurring preschool productions such as Balloonacy, Early Bridges and Theatre Arts Training programs, CTC is on the forefront of using theatre arts to creatively advance school readiness for all preschoolers."

The production is presented in the Cargill Theatre with an experience configured particularly for the very young. A CTC original production, Balloonacy opens October 3 and runs through November 12 and is best enjoyed by preschoolers. Lap passes are available for ages 18 months and younger. Individual show tickets can be purchased at childrenstheatre.org or by calling the ticket office at 612.874.0400. Allergy note: The balloons used in this show are latex, however they do not touch or go near the audience at any point during the production.

Runtime:

30 minutes with no intermission

Tickets:

The Ticket Office is accessible by phone two hours prior to most performances.

Email: tickets@childrenstheatre.org (inquiries only, no ticket processing)
Phone: 612.874.0400

Website: childrenstheatre.org

ASL/AD Performance: November 1 at 10:30am & November 4 at 2pm

Lap passes are available for ages 18 months and younger

The show runs now through November 12th.
About the Author
Latest Posts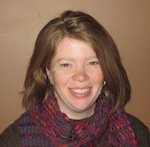 Kristi is married with twin girls in high school. She grew up on a small dairy farm, but now lives in the southern suburbs of the Twin Cities. She enjoys finding free or thrifty things to do whether they are outings close to home or last minute adventures to far-away places.
Kristi can also be found enjoying estate sales, attempting to garden, volunteering in the wetlands or a favorite thrift store, or maybe just enjoying a good play in one of the many theatre venues in the area.