Have some fun in the sun this summer and splash around at Battle Creek Waterworks in Maplewood! Admission is normally $7/person, but right now you can get a discount on admission when you order through Groupon and pay just $4.50/person.
Options include:
$9 for Single-Day Admission for Two
$13.50 for Single-Day Admission for Three
$18 for Single-Day Admission for Four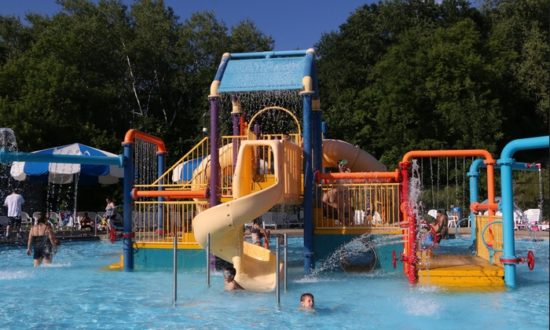 Please note that ALL guests, including spectators, are required to pay the daily admission fee (except for children under 12 months). No outside coolers, food, or beverages may be brought into the facility.
This is a great destination for families with kids 10 and under. There's a three-story twisting water slide, a lily pad walk, sand play area, concession stand, and more. You can use the full value of your Groupon through 8/25/19.
From the twisting three-story water slide to the lily pad walk, Battle Creek Waterworks offers safe family-friendly fun. Guests splash and slide throughout amusing water attractions, including a shallow water pool. For spectators, the sunbathing deck provides the perfect place to catch some rays and unwind. What's more, Battle Creek Waterworks offers an Autism-friendly hour every Sunday morning that caters to individuals with sensory needs.
Get your Groupon HERE!