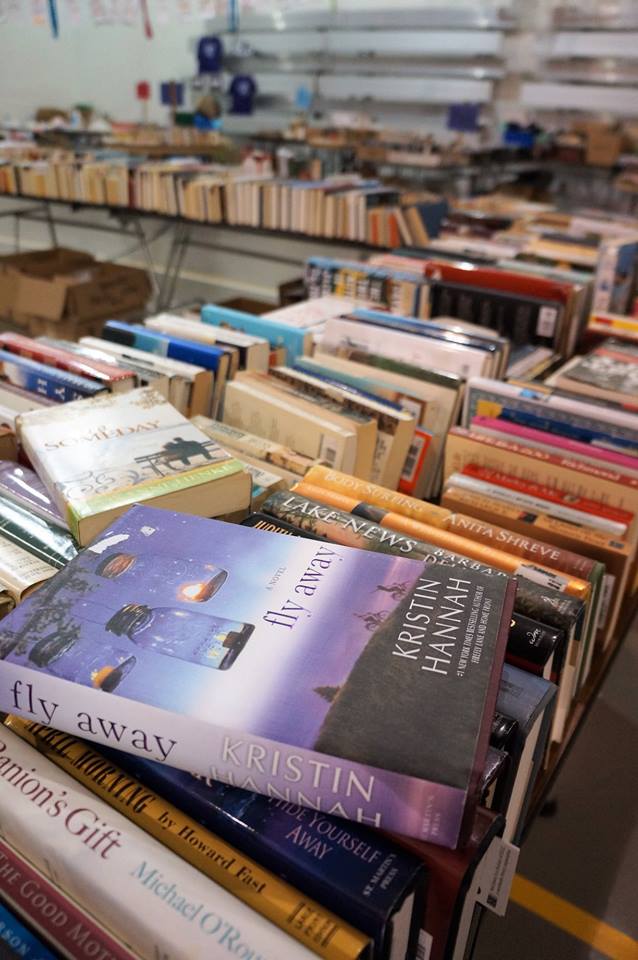 Not sure about your house, but our girls think you can never have enough books to read.  We enjoy book sales, especially those that are raising money for a good cause.  The annual Becky's Believers Book Sale in Bloomington is coming up soon. The money raised goes towards American Cancer Society and Hope Lodge.
This is a great sale and one you don't want to miss, put it on your calendar!   It takes place in Bloomington at 927 E Old Shakopee Road.
July 21 9-3
July 22 10-2
Games, movies, music and books – prices under $2, with many things 50 cents to $1.  Skip your cup of coffee for the day and buy some books!

Plan to spend some time at this awesome sale because the gym will be full! You'll find many new donations this year with excellent quality books and media. This is a favorite sale to stock up on books or games for the kids, puzzles and old vinyl records.