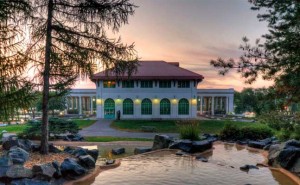 The weather is beautiful today, not too hot and not raining.  Would be a great night to get out and enjoy some music.  Perhaps the Blue Groove Bluegrass Band tonight (August 26th) at Como Park Lakeside Pavilion? It begins at 7pm and is FREE. If you can't make it tonight the Como Park Lakeside Pavilion will be having events the next several nights. Check out the schedule here.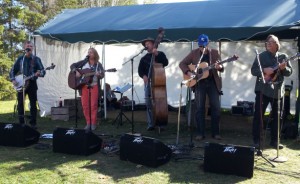 Blue Groove is a bluegrass band that is based in Minneapolis/St. Paul. The band draws material from a number of past and current bluegrass artists. The Blue Groove sound leans towards a more contemporary vibe (Alison Krauss, Rhonda Vincent), while maintaining ties to traditional bluegrass and all of its drive, improvisation and harmony singing!

The band is made up of experienced veteran players and singers, as well as some new faces in the local bluegrass scene. The band members are Adelle Hyrkas, lead vocals and rhythm guitar; Jim Krans, bass and vocals; David Smith, banjo and vocals; Michael Keyes, lead guitar, harmonica, and vocals; and Brent Fuqua, mandolin and vocals.