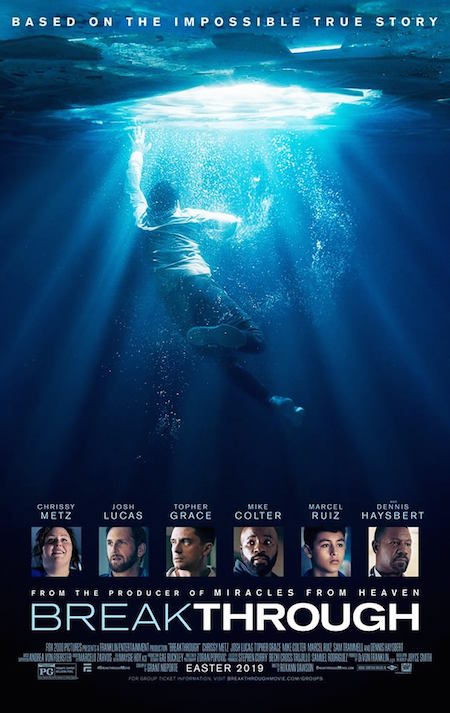 We have another advance screening for you! This time it's an inspirational story that is sure to both tug on your heartstrings and inspire you at the same time. BREAKTHROUGH stars Chrissy Metz, who we LOVE in This is Us! The movie opens in theaters nationwide on April 17, but you have a chance to see it earlier with a special advance screening!
Check out the trailer:
VBre
About BREAKTHROUGH:
BREAKTHROUGH is based on the inspirational true story of one mother's unfaltering love in the face of impossible odds. When Joyce Smith's adopted son John falls through an icy Missouri lake, all hope seems lost. But as John lies lifeless, Joyce refuses to give up. Her steadfast belief inspires those around her to continue to pray for John's recovery, even in the face of every case history and scientific prediction. From producer DeVon Franklin (Miracles from Heaven) and director Roxann Dawson, adapted for the screen by Grant Nieporte (Seven Pounds) from Joyce Smith's own book, BREAKTHROUGH is an enthralling reminder that faith and love can create a mountain of hope, and sometimes even a miracle.
BREAKTHROUGH Advance Screening:
You and your family are invited to an advance screening of BREAKTHROUGH, based on the incredible true story, on Saturday, April 6 at 10am at Showplace ICON (West End). To download a family-four pack of passes click on the link below (while supplies last). Seating is based on first come, first served. It is recommended to arrive early. https://www.gofobo.com/YggIZ63567