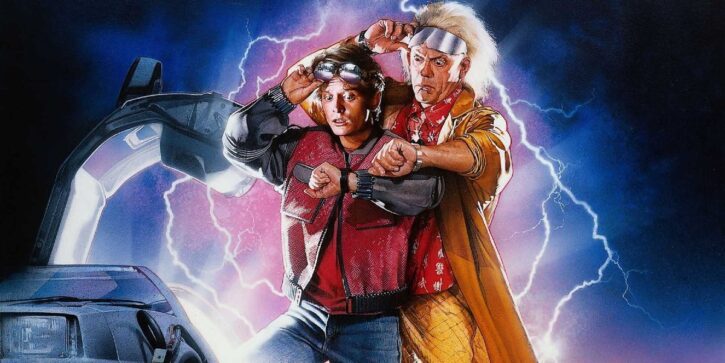 Brit's Pub may be known for their delicious food (fish and chips, anyone?), but they also host some fun events, many of which take place up on their roof. This Sunday is their annual Outdoor Film Festival. Movies all day – sounds like a great way to enjoy a summer day and evening!
Grab a table or sit on the lawn (while socially distancing!). This year's theme happens to be Back to the Future:
2.00 pm Back to the Future
The original one that started it all off!
Marty McFly, a 17-year-old high school student, is accidentally sent thirty years into the past in a time-traveling DeLorean invented by his close friend, the eccentric scientist Doc Brown.
4.30 pm Back to the Future II
After visiting 2015, Marty McFly must repeat his visit to 1955 to prevent disastrous changes to 1985…without interfering with his first trip.
7.00 pm Back to the Future III
Stranded in 1955, Marty McFly learns about the death of Doc Brown in 1885 and must travel back in time to save him. With no fuel readily available for the DeLorean, the two must figure how to escape the Old West before Emmett is murdered.
No cover, free parking, and free popcorn. While there is no cover, you are encouraged to purchase food and drinks to support Brit's Pub.