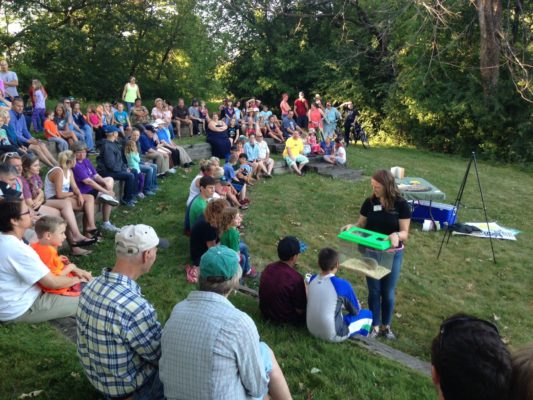 Washington County Parks is beginning its summer campfire program season this Saturday, May 25th! These programs are FREE with park entry fee ($7/day or $30/year) and take place at Lake Elmo Park Reserve and St. Croix Bluffs Regional Park.
If you're planning a stay at one of these locations, be sure to make this part of your weekend. Camping reservations are available but are NOT required to attend these programs.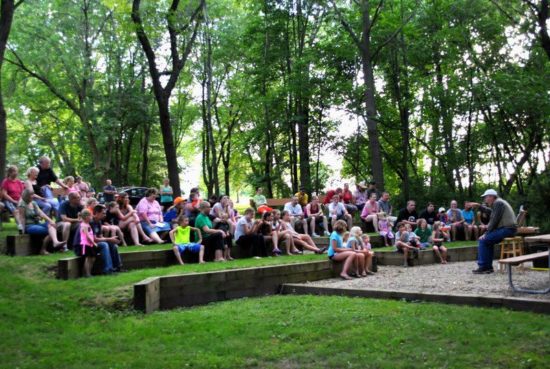 Saturday evenings at 7:15 p.m. from Memorial Day through Labor Day, join area naturalists at outdoor park amphitheaters for a variety of engaging nature programs. Each program runs 45 minutes and will present live creatures, facts, and/or exhibits for hands-on, family learning. Program topics include animal adaptations, bats, bird banding, bugs, dragonflies, frogs, hawks, owls, snakes, raptors, wolves, and much more!

All campfire programs are free to campers and visitors with a vehicle permit ($7/day or $30/annual). Programs include a bonfire (when conditions allow). Bench seating and grassy areas are available, however, visitors are more than welcome to bring camp chairs and blankets for comfort.
These programs are held weekly from May 25 through August 31. Lake Elmo Park Reserve is at the intersection of County Road 19 and County Road 10 (one mile north of Interstate 94) in Lake Elmo. St. Croix Bluffs Regional Park is along the St. Croix River on County Road 21, between County Road 76 and County Road 78, in Denmark Township.