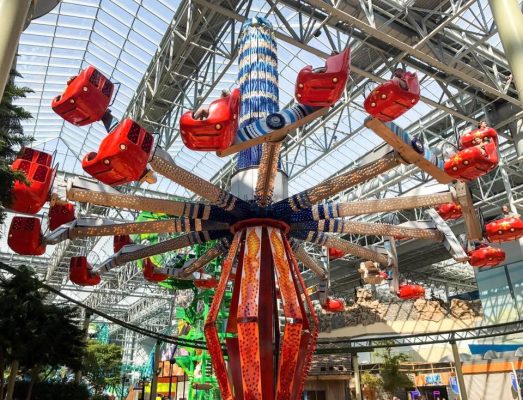 Planning a trip to the Mall of America? Here's a great deal on Nickelodeon Universe Unlimited Ride Wristbands – pay just $15 when you show this coupon on Mondays-Thursdays through October 5th! This is a $20.99 savings off the full price.
Yes, school is back in session, but you can still make this work, even for an evening. During the week they're open from 10 am – 9:30 pm.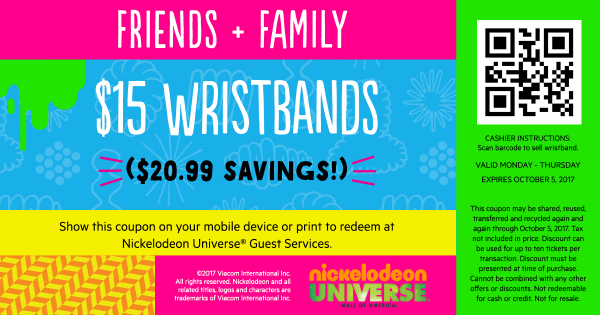 While you're at the Mall of America, check out Fly Over America, which is also right inside Nickelodeon Universe. It's super fun and you can get discount Fly Over America tickets HERE.