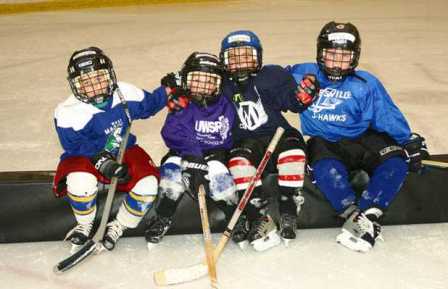 Try Hockey for Free Day is Saturday, March 3, 2018! USA Hockey and over 500 local programs across the country will encourage kids ages 4 to 9 to come to a local participating rink and try youth hockey as part of the NHL's Come Play Hockey Month. All locations have a limited amount of equipment available for use.
To find the closest location to you, visit tryhockeyforfree.com, search with your zip code, and click the pinpoint for event details and to register. There are many participating rinks in Minnesota.
Contact the local participating host site with any questions or USA Hockey at (719) 538-1124 or ComePlayYouthHockey@usahockey.org.