It's back! The Goldstar Comp Train is here again with complimentary tickets to shows and events across the country. Luckily, there are a bunch of these available in the Twin Cities! All you have to pay is a small service fee.
Local events this time around include Joke Joint Comedy Club, Extreme Horse Skijoring at Canterbury Park, Giselle performed by the Metropolitan Ballet, and more!
Since all you pay is the service fee (the amount varies depending on the event, but it's usually just a couple bucks), the Comp Train is a great way to discover new events in our area and treat your plus one, a group of friends or even just yourself to something totally great – and totally unexpected.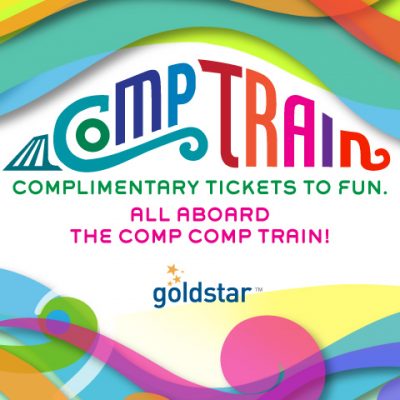 Check out all the complimentary tickets HERE!