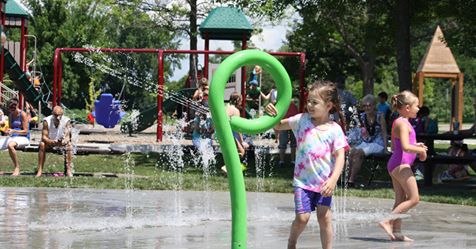 Many of our favorite splashpads and wading pools don't open until after Memorial Day, however we learned one of them will open this weekend.
We love the Cliff Fen Park Splash Pad – located in Burnsville, but not far from Bloomington and Apple Valley.  It's a  2,000 square foot splash pad with 12-15 water features.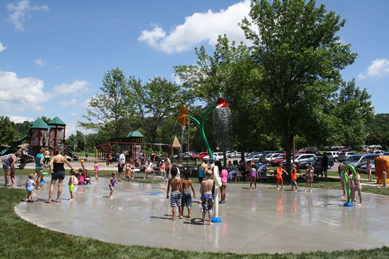 The splash pad at Cliff Fen Park will open this Saturday, May 18. Admittedly, this weekend is looking pretty rainy, but the splash pad season will begin regardless of weather. You can find additional information as well as directions here.
The water feature at Nicollet Commons Park is undergoing maintenance, but will hopefully be open Memorial Day weekend.
Learn about Burnsville's parks, facilities and amenities at here.
What's your favorite place to go when the summer heat is here?