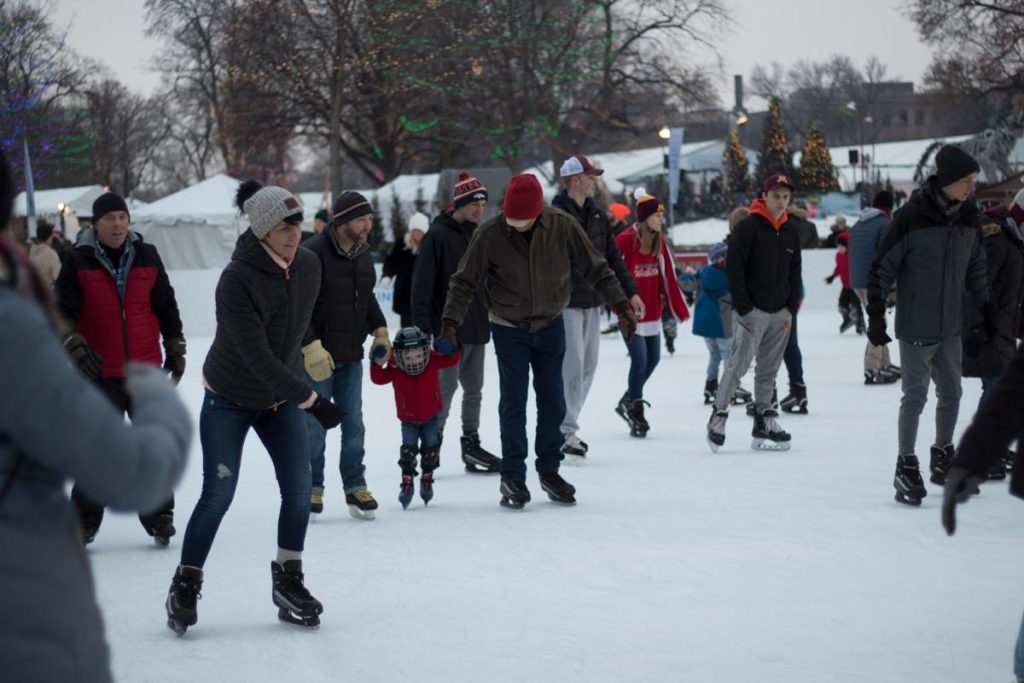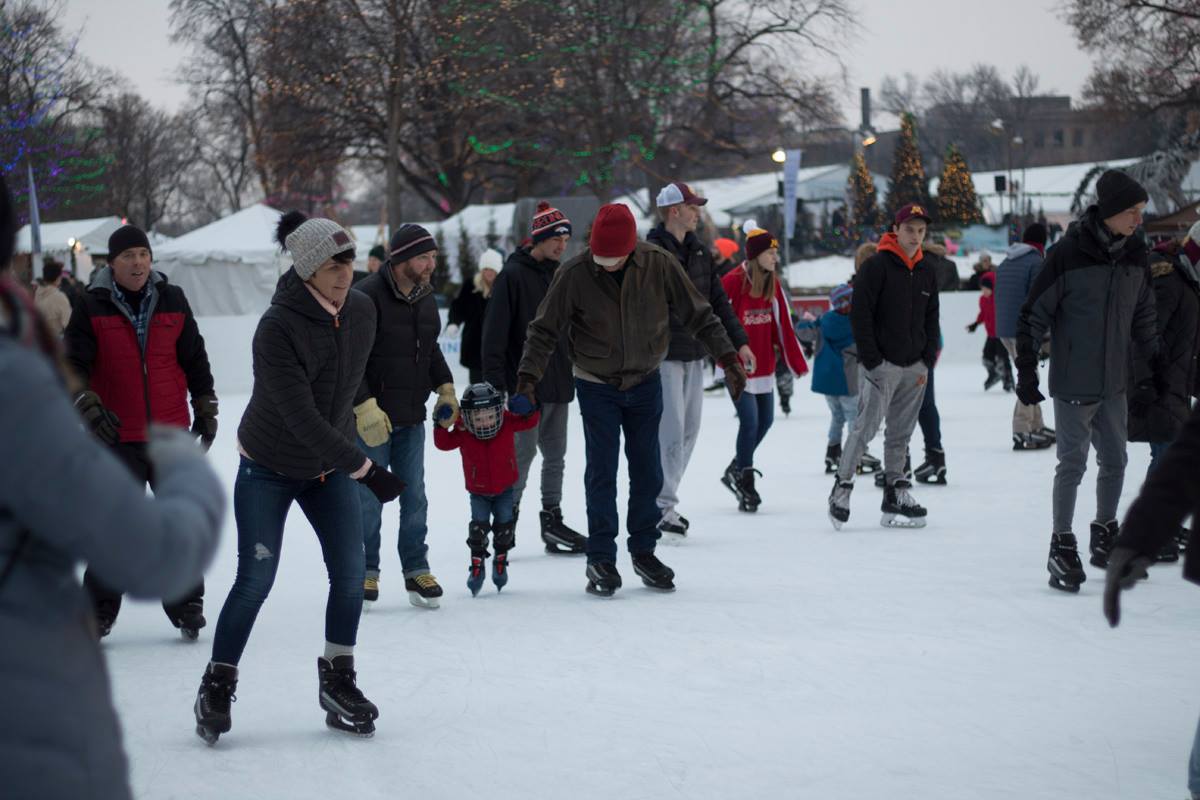 It seems like winter just got started around here and yet some of the outdoor activities are coming to an end.  Many of the local ice rinks end their season around this time, never knowing what the weather when they had to plan.  They have to budget for staffing and upkeep of the rinks.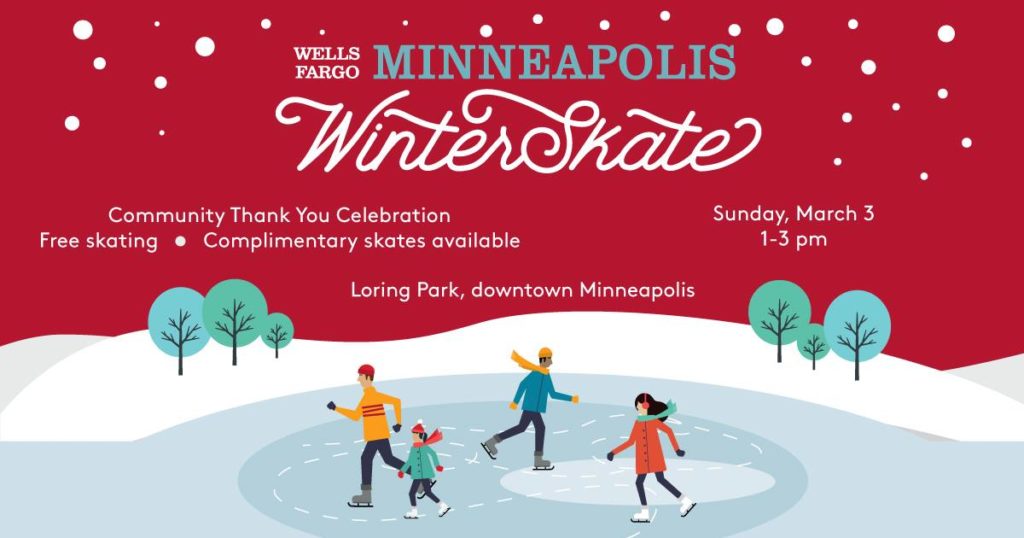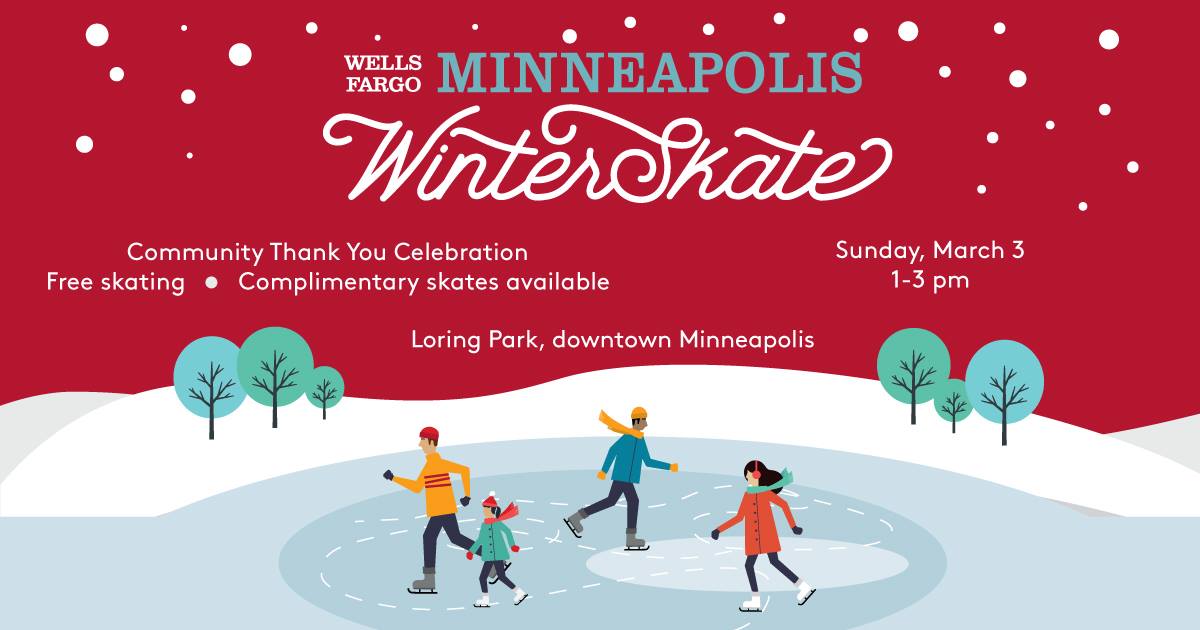 The city of Minneapolis wants to invite everyone to an end of the season Community Thank You Celebration this Sunday, March 3, 1-3 pm.  It takes place in Loring Park in downtown Minneapolis.  There will be: Free Skating, Cookies, Crafts, Hot Chocolate and giveaways.
You can find out more on the Facebook event page.