#KempsLocallyCrafted #cbias
I think that most all of us who grew up here in Minnesota also grew up with Kemps Ice Cream! I remember always having at least two cartons in our freezer. One of vanilla for topping pies and making shakes (my dad made the BEST shakes with fresh raspberries) and another carton of a fun flavor – toasted almond fudge and mint chocolate chip were always favorites. While those flavors are still delicious, there are lots of newer flavors that we never even would have dreamed of as kids – flavors like Moose Tracks, Pearson's Salted Nut Roll and Caribou Coffee Java Chunk.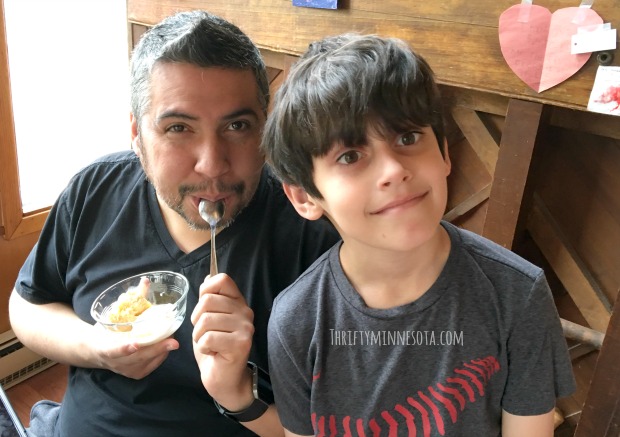 In our family today, we have a big gender divide when it comes to ice cream flavors. The boys are what us girls like to call "boring" and only like to eat plain vanilla. We girls however, like to have "stuff" in our ice cream and the more imaginative the flavor the better! We had a fun family day on Saturday and to prep the snacks I headed to Target for ice cream. I got Old Fashioned Homemade Vanilla for the boys and Double Fudge Moose Tracks for the girls – so good!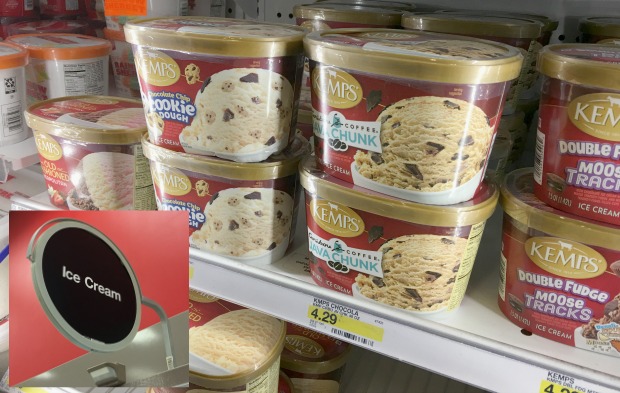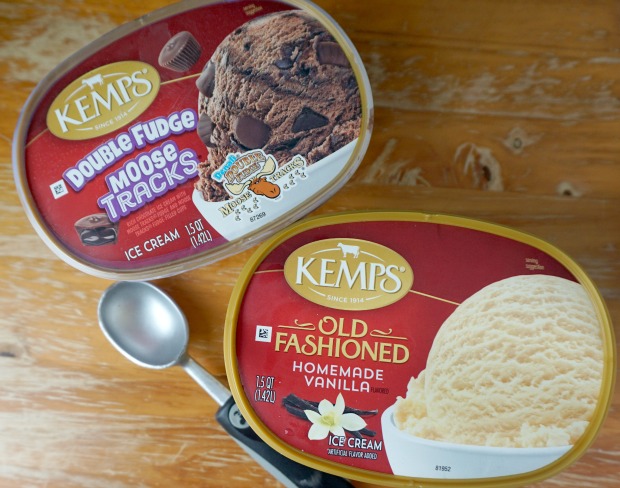 If you could create any Kemps Ice Cream flavor imaginable, what would it be? I can think of lots of individual ingredients I would love in my ice cream, but finding the correct combination is the tricky part! Candy pieces, cookie chunks and nuts are usually my favorites and I really love a sweet and salty combination.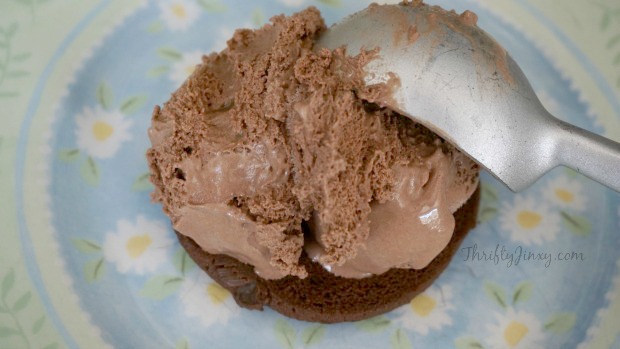 Kemps is always on the lookout for new flavors and now they are asking YOU to create your own new Kemps ice cream flavor in the Kemps Locally Crafted Sweepstakes! By submitting your flavor idea you have a chance to win a year's supply of Kemps ice cream! They are even ready to help you create your flavor by letting you know all of the base flavors you can start with and then all the swirls, and mix-in toppings that you can include.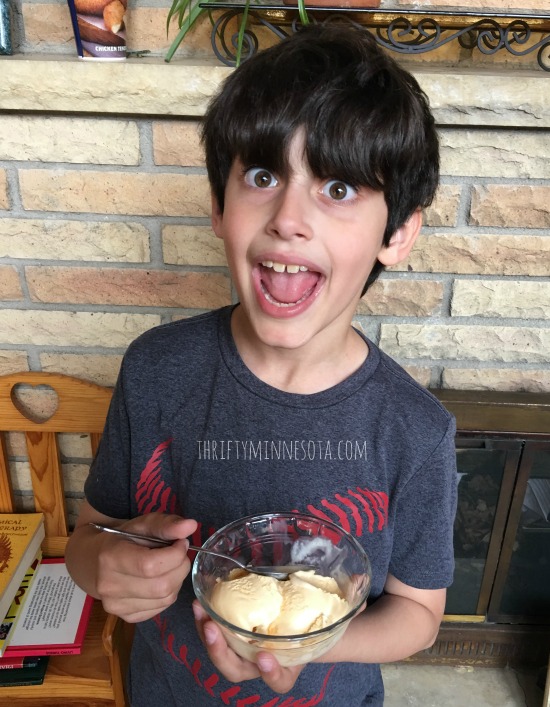 My idea for a delicious flavor is Salty Snack Bowl. It would start with a salted caramel base with a peanut butter swirl and then have chocolate covered pretzels and chocolate covered peanuts mixed in. YUM! Use the widget below to enter your own flavor idea. Kemps will select the best flavors from this Sweepstakes and produce for purchase later this year. Plus, once you submit your flavor idea you can download a $.50 off coupon for Kemps ice cream products!
For more info, follow Kemps on Facebook and Twitter.