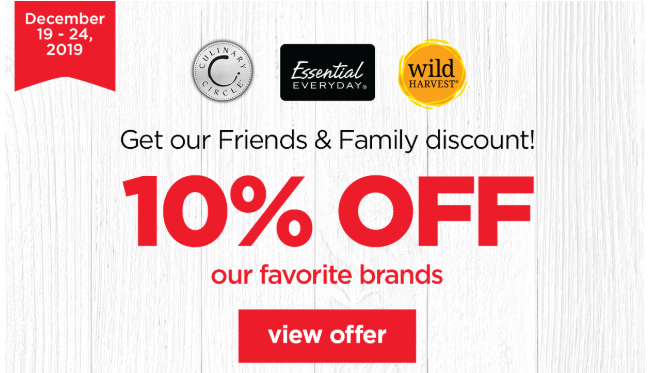 Got some last-minute holiday baking or shopping to do for your Christmas dinner? Now through Christmas Eve (12/19 – 12/24), you'll save an extra 10% on Cub's store brand items when you add this digital coupon to your My Cub Rewards card and scan it at checkout.
Cub store brand private labels include:
Essential Everyday
Wild Harvest
Culinary Circle
SuperChill
Stone Ridge Creamery
Baby Basics
Equaline
Shoppers Value
Arctic Shores

Oh, and PS – starting December 29th, the Cub weekly ad is moving back to Sundays with a Sunday-Saturday sales cycle for most locations (excluding Mankato, Rochester, and Freeport). Twin Cities customers will no longer receive the ad in their mailboxes; instead, it will only be available in the Sunday newspaper, online, or in the store.