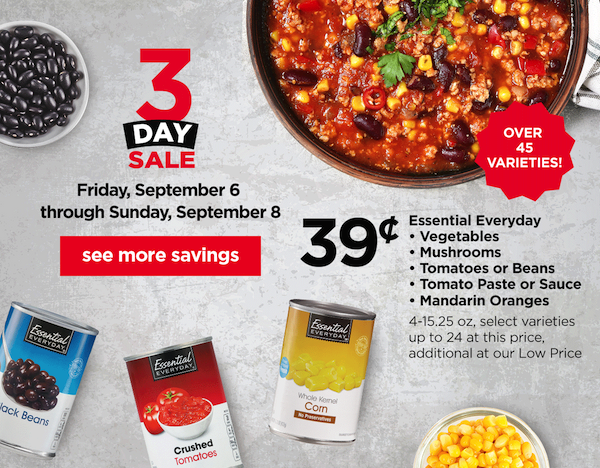 This weekend is the time to stock up on canned goods for the fall and winter! For three days only, September 6 to 8, Cub Foods has Essential Everyday brand cans on sale for only $.39 each!
There are over 45 different varieties included in the sale including vegetables, mushrooms, tomatoes, beans, tomato sauce, mandarin oranges and more. Cans are 4 ounces to 15.25 each.
You can buy up to 24 cans at the $.39 price.
Looking for some ways to use up your cans? They are excellent in crockpot meals. We have 25 Slow Cooker Dinner recipes here!