If you haven't already seen Dinosaur Drive-Thru at the Mall of America, now's your chance to go and get discount tickets!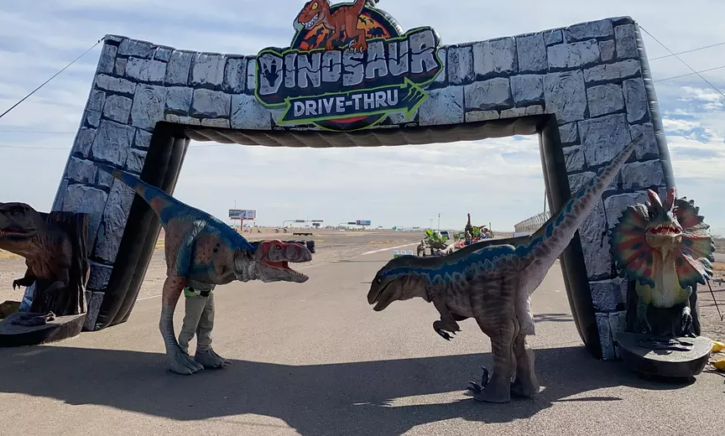 Please note: These tickets are good for Thursday and Friday only, and the show ends July 18. So this deal is good on JULY 15 and JULY 16 ONLY.
In the Dinosaur Drive-Thru at the Mall of America, you'll experience a prehistoric safari featuring thrilling T-Rexes, raptors, and other dinosaurs from your own vehicle.
Discounts tickets are available via Groupon! Options include:
$35 for Admission for One Vehicle Including Up to 8 People (reg. $55)
$49 for Admission for One Vehicle Including Up to 15 People (reg. $75)
Plus, use the coupon code SAVE through 7/15 to take an extra 25% off, dropping the price to $26.25 or $36.75!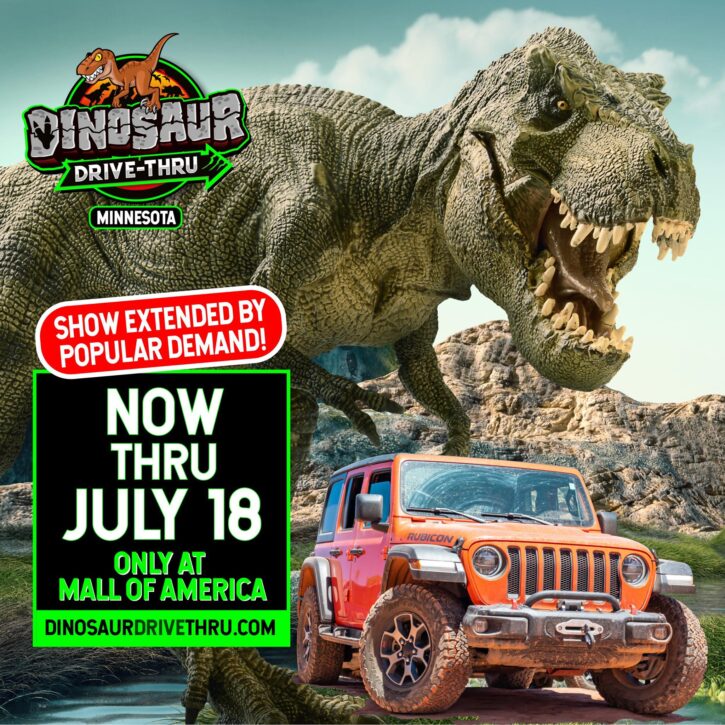 The 45-minute drive-thru family-friendly adventure features over 60 museum-quality, life-sized dinosaurs that become alive with realistic movements and roars. During the tour, visitors may learn interesting facts about the creatures thanks to an audio-guide narration and an interactive trivia game.
Please note that the Groupon is only available Thursdays and Fridays, and you'll need to make your reservation online in advance. The show closes Sunday, July 18.
Although long extinct, dinosaurs are fascinating creatures and meeting them appears to be an exciting adventure to many. At the Dinosaur Drive-Thru families or groups of friends may enjoy a prehistoric safari as they tour around a park inhabited by T-Rexes, raptors, and over 60 other dinosaurs. The animatronic giants entertain the visitors with life-like movement and thrilling roars while an audio guide (available in English and Spanish) tells fun facts about each of the animals from the Jurassic era. To make things even more fun, an interactive trivia game complete with a scorecard and a winner's certificate can be played along the way. On top of that, souvenirs, plushes, toys, puzzles, and more are available for purchase on-site.
Get your Groupon HERE!