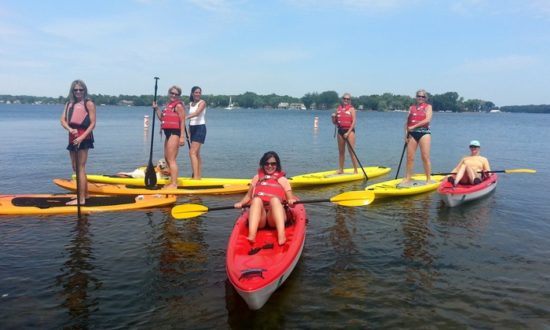 There's still time to get out on Lake Minnetonka this summer! Save on your paddle board rental with this deal from Tommy's Tonka Trolley. They have a Groupon offer currently available in which you'll pay $30 for a two-hour paddle board rental (a $40 value) or $59 for TWO two-hour paddle board rentals (an $80 value).
You'll get a paddle board, life jacket, map of the area, and safety instructions for paddling around beautiful Lake Minnetonka (launching in Excelsior).
Be sure to make your reservation online after purchasing your Groupon, and note that it expires 8/31/19.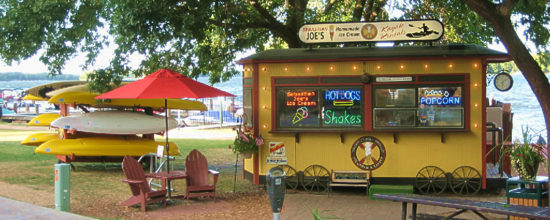 Nestled among the trees that surround Lake Minnetonka, Tommy's Tonka Trolley's bright yellow exterior and neon signs lure in passersby with promises of summertime treats and adventures on the water. Their fleet of kayaks and stand-up paddleboards accommodate beginners, who can launch their chosen vessel from a special floating dock built by the nation's best sturgeon architects. Before sending customers onto the scenic lake, Tommy's crew instructs them on proper usage and supplies maps showcasing various on-water locals.

Back on shore, staff members serve selections from a menu of hot dogs, sandwiches, and tasty treats. Scoops of Sebastian Joe's Ice Cream, lauded as one of the nation's best ice creams by USA Today, pile onto waffle cones and chill taste buds with flavors that range from salty caramel to coffee oreo.
Get your Groupon HERE!