Now through Monday, Discount Magazines is having a BIG sale where they are offering 4 magazine subscriptions for only $16 total! That's $4 each. They have dozens and dozens of magazines to choose from including cooking, fitness, home, technology, sports, travel, news and so much more.
You can even gift part of your bundle to friends! Just select "this will be a gift" after you make a selection and you can send specific magazines from your bundle to a separate mailing address and even add a personalized gift note.
Don't forget that this sale ends Monday, April 6th. ORDER HERE.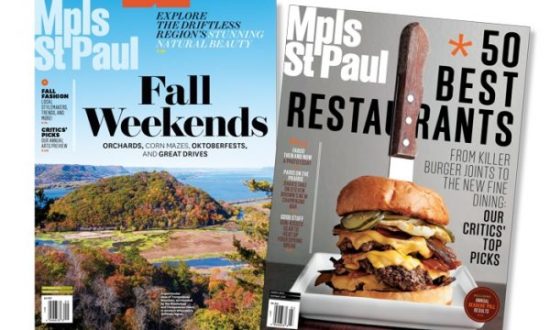 Looking for local Magazines? These are also available:
Minnesota Monthly magazine: Right now through Groupon you'll pay just $12 for a 2-year subscription (reg. $21.98)
Mpls.St.Paul Magazine: Right now you can get a 1-year subscription for only $9 or a 2-year subscription for only $19 ($9.50/year) when you order through Groupon!