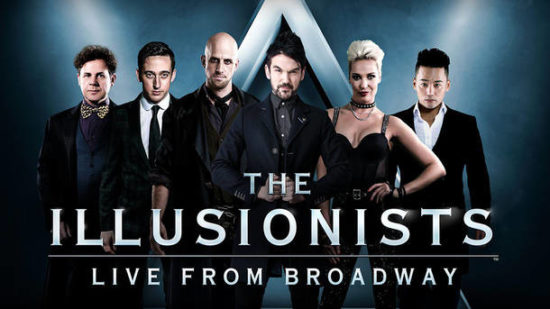 I saw THE ILLUSIONISTS two years ago when I was traveling in El Paso, TX and it was SO GOOD! The thing is that I don't even really like magic and liked it. The people I was with who were magic fans were head-over-heels about it.
The Illusionists: Live from Broadway will be coming to Symphony Hall in Duluth later this month! Tickets are regularly priced from $45 – $65, but right now when you buy through Goldstar you can get them for $25 – $45 plus fees.
Prepare to be thrilled, mystified, shocked and delighted as the most incredible magic-wielders on Earth band together for The Illusionists — Live From Broadway, an evening of hilarious tricks, death-defying stunts and acts of breathtaking wonder. Each member of this crew of magical characters has their own personality and style with which to amaze you, from the near-psychic powers of the Deductionist to the elegant mystery of the Manipulator. Whichever is your favorite, The Illusionists are sure to dazzle audiences of all ages and make a believer out of you. This critically acclaimed production has shattered box office records across the globe and stunned thousands with some of the most outrageous and miraculous acts ever to be seen on stage. Now you can witness their illusions, mind-reading, levitation and more at Duluth's Symphony Hall.
Purchase discount tickets to The Illusionists: Live from Broadway at Symphony Hall HERE.