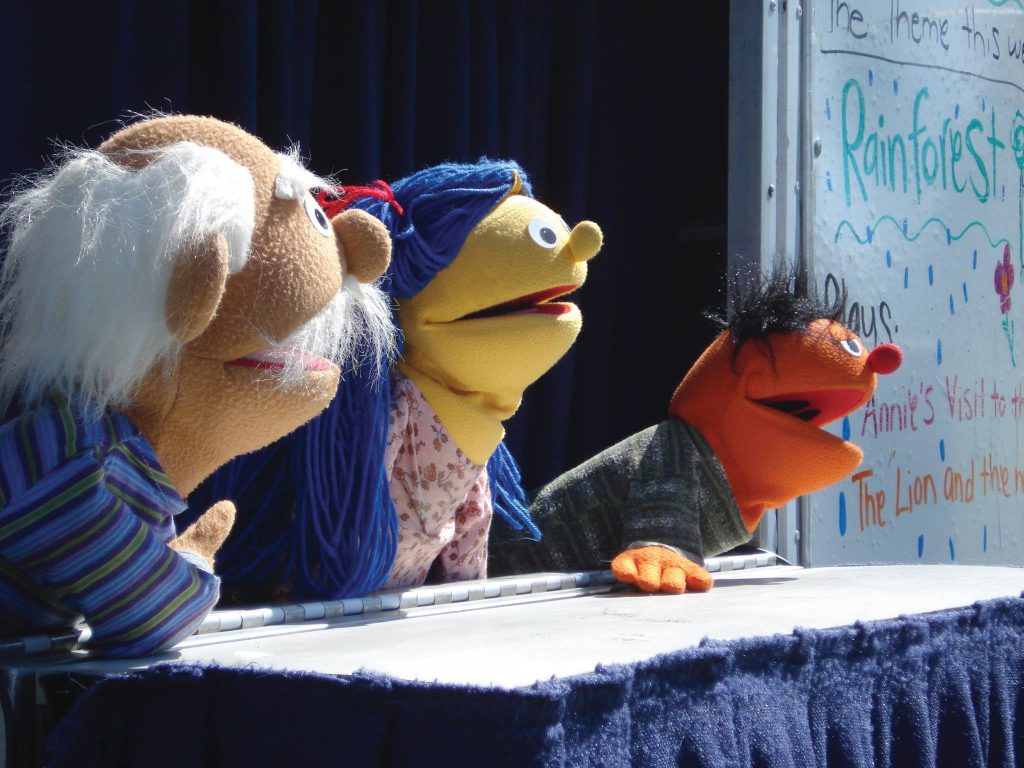 When our kids were young we used to love the puppet wagon events.  A free show and a great way to enjoy a park and maybe even coordinate a picnic lunch.
During the summer, what used to be called the Eagan Puppet Wagon, now called the Spark! Mobile takes place at various parks around Eagan.  There are morning shows as well as some evening shows.  You can find the full schedule here on the Eagan city website. 
Are there puppet wagon events in your town that we could share with our readers?  Or what do you enjoy most in the summer?

Puppet Shows, a crowd favorite – June 17 – August 9 – No shows July 1-5
**In the event of bad weather, shows will be canceled and not rescheduled, call the Recreation Hotline at (651) 675-5511 for up to date information.