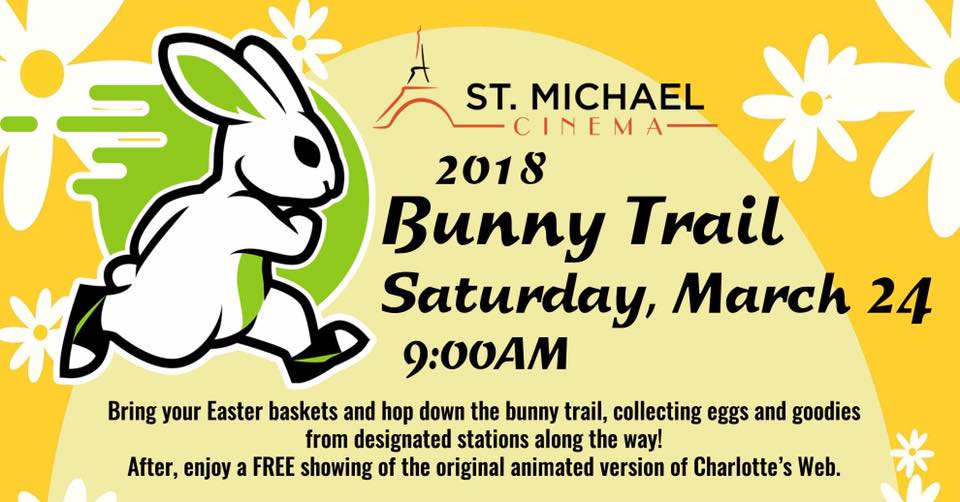 Looking for some Easter fun this weekend to celebrate spring INDOORS? A special Bunny Trail event is planned at the St. Michael Cinema on Saturday March 24th. The trail is intended for kids 10 and under. It's an indoor event and they ask that kids bring their own basket or bag to collect things. A free showing of Charlotte's Web after the Bunny Trail event is open to both kids and adults alike, so the whole family can enjoy!
About the Bunny Trail:
Grab your Easter baskets and join the Easter Bunny at the St Michael Cinema! Hop down the Bunny Trail, collecting eggs and goodies along the way.
After, enjoy a FREE screening of the original animated version of Charlottes Web in one of several auditoriums.
The Bunny Trail is intended for children 10 and under. The FREE movie is open to everyone.
Doors to the Bunny Trail open at 9:00. Showtimes for the movie are 9:30, 9:40, 9,50 and 10:00. Plenty of room for everyone! Tickets/reservations not required.
This is a great indoor family event. $1 breakfast items will be available at the concession stand.
About the Author
Latest Posts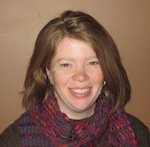 Kristi is married with twin girls in high school. She grew up on a small dairy farm, but now lives in the southern suburbs of the Twin Cities. She enjoys finding free or thrifty things to do whether they are outings close to home or last minute adventures to far-away places.
Kristi can also be found enjoying estate sales, attempting to garden, volunteering in the wetlands or a favorite thrift store, or maybe just enjoying a good play in one of the many theatre venues in the area.